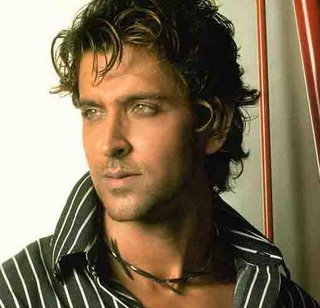 Bollywood actor Hrithik Roshan is heavily working on his fitness for his role in his father's production venture, Krrish 2. The Bollywood star is excited about this sequel to his 2006 hit,the superhero film Krrish, which was also directed by his father, Rakesh Roshan.

The cast and crew of the film have already wrapped up the first schedule. "I am very happy because the script is very, very good and papa is very happy for the first schedule because it has gone very well. It was difficult but we managed," said Hrithik whose journey with supernatural thrillers began with Koi Mil Gaya in 2003.

Talking to media, Hrithik Roshan said, "In case of Krrish 2 we have taken three years to lock the script. And it has come out well. Dad and I both have worked hard on it. Also, I am going to be back in action space with Krrish 2 and I am giving my best for it. I feel I just need to get into good shape because we have almost 80 days of action one after other. So I better be in the best shape."

On his health, Hrithik said, "I have lost a lot of weight. If your health is good then one can enjoy everything. I feel good now and I am recovering slowly. I was in bed for a month. People have sent me brownies and cupcakes, I had gained 10 kilograms, but now due to my bad health I have lost it all," he said.

Krrish2 is expected to hit theatres by the end of 2012, along with its 3D format. It features Priyanka Chopra as Hrithik's wife, Vivek Oberoi as antagonist; Kangana Ranaut as a superwoman and Riya Sen as Vivek's girlfriend.

However, Hrithik Roshan would be seen next in Karan Johar's home production-Agneepath, a remake of the 1990 film of the same name starring Amitabh Bachchan. Priyanka Chopra and Sanjay Dutt also play pivotal roles in the film, which will release on January 26.