Hrithik Roshan is on his mark to get going with his next 'Krrish 3' even as his fans across the world are still running high 'Agneepath' fever!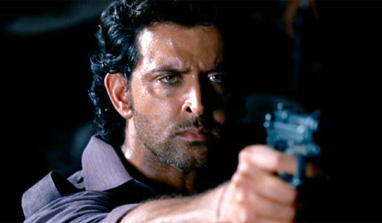 The man, who has had a great start to this year is certainly not basking on the success of the blockbuster and seems to be wary of getting complacent. He has now fixed his focus on his home production and is all set to start from scratch.

Hrithik took to Twitter to talk about his plans and wrote, "Gratitude 4 all d love that keeps pouring my way...thank u! Time now to reset to zero n build up to my next firewalk!! En route hyderabad Krrish3 - wish me luck guys! Cheers!(sic).

We know that your career has been nothing less than an 'Agneepath' but since you have a clear 'Lakshya', nothing can stop you from being a victor. And we would certainly love to accept your 'Guzaarish'….Here's wishing you luck…Hrithik!