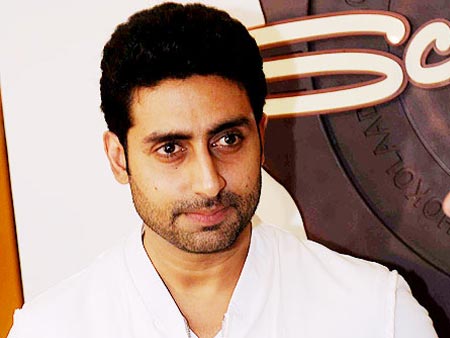 Bollywood superstar Abhishek Bachchan feels it is futile for Indian media to compare Indian film award functions to a ceremony like Oscars because here most such functions are organized by the media houses themselves."Interesting to see-read a lot of the media comparing the Oscars to our Indian awards. Most seem to think that we need to improve, raise our standards... Wait a minute... Aren't most of OUR awards run and held by media houses," Abhishek wrote on Twitter.

"Take the initiative, we shall follow," he added, taking a dig at media persons, who hailed Sunday night's 84th Academy Awards ceremony held in Los Angeles.Some lauded the ceremony for its transparent system of winner selection, while some celebrities like Mini Mathur are impressed with the right titles to the awards.

"It's just so correct that an original screenplay n adapted screenplay gets judged in separate categories," tweeted Mini.