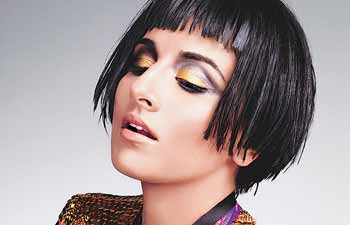 Actress Vidya Balan, who was declared the best actress for playing a sex symbol in The Dirty Picture at the 59th National Awards Wednesday, said she is still trying to believe that she has won the prestigious trophy.

"I want to believe it..long cherished dream has come true.... my first...I don't know what to say....I want to thank director Milan Luthira for giving me this film. This is really unbelievable...It is the biggest honour of the ocuntry...it is very speical...every award is special," Vidya, 33, told CNN-IBN after winning the award.

Produced by Ekta Kapoor, the unofficial biopic of the southern sex siren Silk Smitha not only rocked the box office and set the cash registers ringing, it also won the maximum popular awards. "As the role is concerned, it really required mentally to be totally uninhibited...the film's success has opened a lot of opportunities especially the kind of roles for the female actors. It is very nice to see that the line between so called meaningful cinema and commercial has blurred," said the actress.