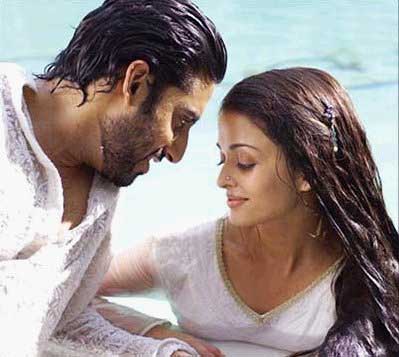 A day after Amitabh Bachchan tweeted, "Aishwarya is expecting", HT Café had consulted medical practitioners on the due date going by recent pictures of Aishwarya Rai Bachchan. The experts believed that Baby B would make an appearance close to mother Aishwarya's birthday, November 1. Paa-to-b
e, Abhishek Bachchan confirms the news: "We've not been given a date yet, but yes, it is a November baby. That will take the number of November borns in the Bachchan family to six, starting with my grandfather Harivansh Rai Bachchan, my father-in-law Krishnakant Rai, Aishwarya, my nephew Agastya and my pet dog Shanook." Abhishek will not be taking any paternity leave from the shoot of Bol Bachchan, but since he will be filming in the city, he's not unduly Abhi-Ashperturbed. "I will be with Aishwarya when she delivers. I can't wait to hold our baby," he beams, admitting that he'd like a daughter first, and another baby later.

"I believe in the concept of 'Hum do hamare do' (two for the two of us). Like my parents, I too want two kids. Right now, I'm praying for a healthy baby and if it's a daughter, I hope she looks like her mother." Explaining why he chose to let his father make the big announcement, Abhishek points out that it's a family tradition, "When my mother was expecting my sister, Shweta, it was my grandfather who made the news official. So I couldn't have taken that right away from my father."

But now that the news is out, Abhishek says that like a tyrant producer he has sent his 68-year-old hero off to promote their movie, Bbuddah Hoga Terra Baap. "Once this is over, I'll pester him to guide me on how to become as good a father as he is," says the actor. "Maa (Jaya Bachchan) and Aishwarya get along like a house on fire." "She had tears in her eyes when the doctors confirmed the news. In a few weeks, I'm sure she will get cracking on what Aishwarya needs to be fed."

Will Ash continue to work after the baby? Or will she take a sabbatical like Jaya did? "Maa didn't stop working after Shweta was born, but after I came along, she cut down on films. Aishwarya has that choice too. No one is ever going to force her to work or quit. Penelope Cruz worked on Pirates Of The Carribean with a baby in her womb. Hundreds of women work when they are expecting and lactating. It's my wife's call. For now, she's pregnant and happy," he smiles.

He also refutes rumours that Rajkumar Santoshi was replacing Aishwarya with Preity Zinta in Ladies And Gentleman, saying that the filmmaker has decided to start the film only when Aishwarya is ready to resume. "Ladies And Gentleman will feature Aishwarya and me," he adds.