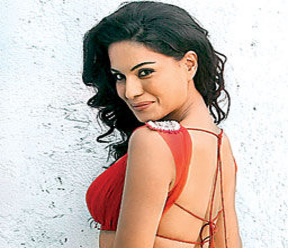 Ekta Kapoor's 'The Dirty Picture' bagged many compliments and awards; but the Kannada remake of the film, directed by Trishul, has irked the producer. Apparently, Ekta is not happy with the title of the Kannada remake and has filed a case against the use of the film.

Ekta is miffed with the use of the similar title for the Kannada remake. However, the title of the film has got a clearance from the Karnataka Film Chamber of Commerce (KFCC). Meanwhile, Ekta has written a letter to the president of the KFCC requesting him to withdraw the permission for the use of the title by Venkatappa and has given them a five-day deadline.

However, the director Trishul is unfazed by Ekta's claims. Talking to a daily, he said, "There is no bar on keeping a title of any other language film to be made in a different language. There are several precedents before. We have a Kannada film called Housefull (title inspired by Hindi movie) and Bhadra (Telugu title). We have legally obtained clearance from the KFCC. Why should we change the title now?"

Interestingly, Trishul also clarified that apart from the title of the film, there is no similarity between the two films. In fact, Trishul claims that his story is original and is not a representation of the Hindi film. While Vidya Balan sizzled as Silk Smitha in the Hindi version; Pakistani actress Veena Malik will raise the temperature in the kannada remake.