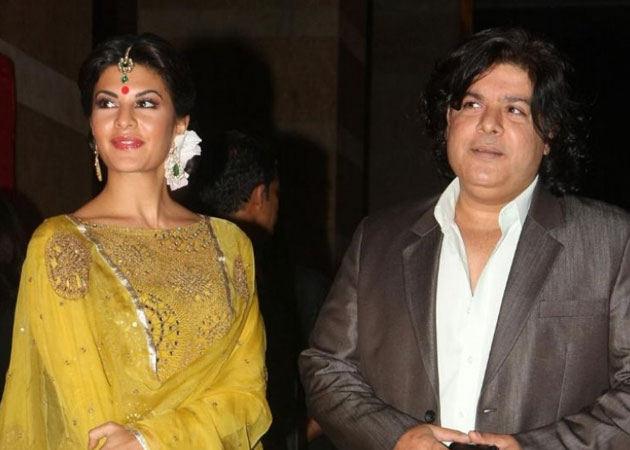 Sajid Khan and Jacqueline Fernandez had a fight last week. Reason? Producer Vashu Bhagnani, who is remaking the 1983 film Himmatwala with Sajid Khan as director, is not too keen on casting the latter's rumoured ladylove in the film. As they say hell hath no fury like a woman scorned, so Jacqueline gave Sajid an earful.

A source said, "Sajid had pitched in Jacqueline's name in the cast. But Vashu made it extremely clear that she did not fit the role even though he was insistent. When the Sri Lankan realised what was happening, she was extremely upset. She felt Sajid could have been firmer and helped her bag a role in the project."

The source added, "Sajid tried to influence Vashu and was keen to rope in Jacqueline but later realised that there could be no headway in it and gave up." While Ajay Devgn has been signed for the remake of the Bollywood action-drama that starred Jeetendra and Sridevi, the female cast has yet to be ascertained. Names of several Bollywood actresses as well as South ones have been thrown up though there is nothing official about it.

Vashu Bhagnani said, "The remaking of Himmatwala is Sajid's vision. He can take whoever he wants. It is his call entirely. At the moment we are still scripting and have not done any casting except for Ajay Devgn." While Sajid also maintains it is not true. But the source added, "Jacqueline has been speaking about it to those close to her." Jacqueline had featured in Sajid's recent film Housefull 2. There has been buzz that he did not like the idea of her doing dare-bare roles due to which she had to opt out of Jannat 2.