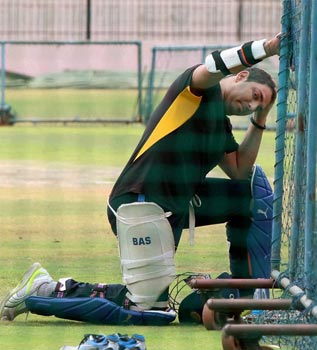 Yuvraj Singh has resumed training after his successful treatment of a rare germ cell cancer but the progress is nothing close to dramatic. Yuvraj, who played a crucial role in India's World Cup win last year, is targeting the World T20 in September for his comeback, and is rehabilitating at the National Cricket Academy in Bangalore.

"It's a big achievement for me hitting the nets. I felt happy, really good to be in the nets," he said. But the flamboyant batsman added that a few minutes of training had him tired. "it was not a bad session, for the first time after about six months. I got tired after about 15 minutes but I am sure every day will be a better day," he told reporters.

Yuvraj is physically not very strong and is working on building strength since he had taken chemotherapy sessions in the United States before returning to India in April to continue his rehabilitation. He had earlier said that "playing for India is going to be a huge challenge for me because the body has been under a lot of shock which nobody can understand except me".