Good friends Aamir Khan and Salman Khan think alike, it seems. Salman has been known to hop into an autorickshaw or take out his bicycle to beat traffic jams in the city. Aamir went a step further yesterday (June 29), when his car got stuck in a jam during a downpour.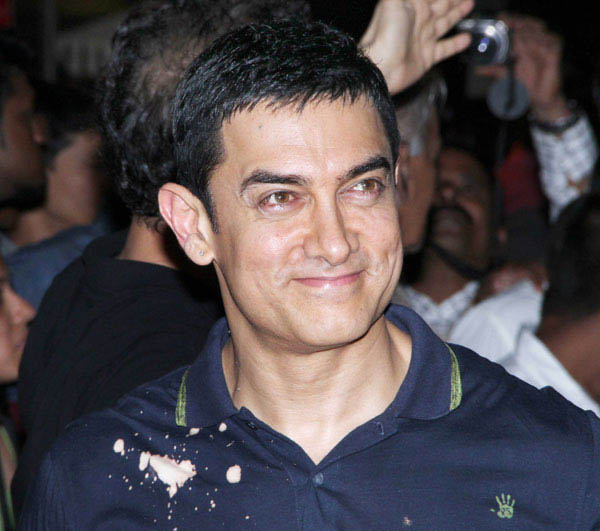 Aamir was on his way from his Pali Hill home to Yash Raj Studios in Andheri for a shoot when he got stuck in slow moving traffic near Mahim. Impatient, he stepped out and decided to continue on foot! Aamir jogged a considerable stretch in the rain,dressed simply in a pair of shorts, purple T-shirt and a cap. His two bodyguards followed him, holding an umbrella over his head.
Looks like all those extra exercises he's been doing for Dhoom:3 have paid off! We just hope he didn't catch a cold in the process. It would be a shame if his effort to ensure he reaches the set on time inadvertently delays the shooting schedule.