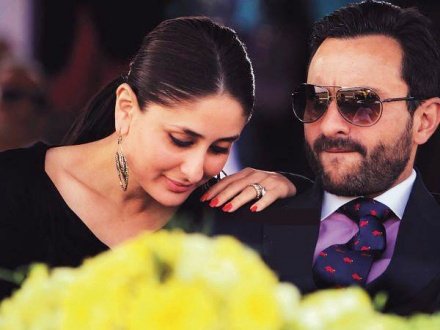 The yesteryear actress scotches the reports of her visiting Bhopal to sort out the details of the wedding. Sharmila was talking to a tabloid, and said that the wedding preparations are going on in full swing and the wedding will take place either in Pataudi or Mumbai. The lady asserts that they want a quiet wedding because of Tiger Pataudi's death last year.

Though Saif Ali Khan is busy and wants to renovate Pataudi, Sharmila has warned him: first marriage, and then the décor. "I am giving a warning to Saif. I am confirming that the wedding will take place on October 16," Sharmila Tagore is quoted as saying.

Sharmila also confirms that the registered marriage ceremony will take place on the October 16, but nikah may not take place on the same date. Saif is eager to wed in Pataudi, but Kareena Kapoor's parents want the marriage to take place in Mumbai. Now, the final call will be from Kareena's father Randhir Kapoor. Saif's mom said that he will decide the wedding venue.

Speculations are also rife about Kareena Kapoor wearing Sharmila's wedding attire. To which Sharmila says, that it's true that Kareena will wear the royal dress and jewellery worn by her, but there is lot of work to be done still. Earlier this week Saif said that he will marry Kareena by the year end, but the date is not fixed. It seems mommy dear has already decided when the marriage is.