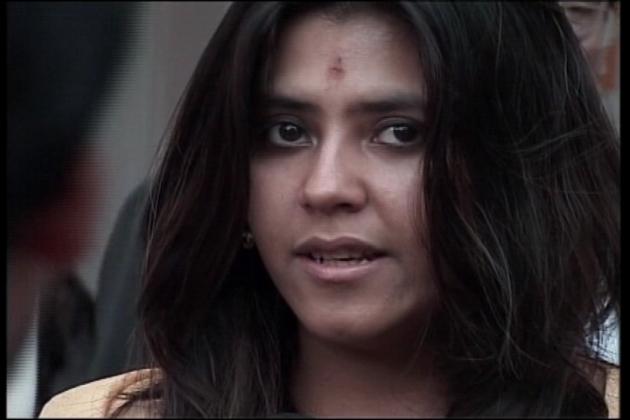 Ekta Kapoor is again at loggerheads with the censor board over her forthcoming film 'Kyaa Super Kool Hain Hum' for its adult content. The filmmaker feels "we are going backward". Ekta has already sold the satellite rights of 'Kyaa Super Kool Hain Hum'. After 'The Dirty Picture' was barred from TV due to its explicit scenes, she has tried to play it safe with the new film.

She says she has shot alternate scenes to avoid any objections. The censors have already told her to delete some scenes which they think are objectionable. "If you see the way I have made this film, I have scenes, which are alternative scenes (for TVs). If you see the film also, it doesn't go dirty."

"There are lot of scenes in the film, which are so funny that they don't go into the sexual route," Ekta told IANS. "I shot the scenes much before, but in the present scenario I don't know what all I may have to re-shoot." "I think we aren't going forward, we are going backward." "I don't think that anybody would deny the fact that 'The Dirty Picture' is a film that women should see more than anybody else. We have had ladies shows which went packed houses."

"There were women who came back and told us that we will never look down upon a girl who does an item number ever again," she added. The 37-year-old filmmaker wants to fight for creativity. "We are planning to, as an industry, get together and fight," she said. "There are various progresses we have made as an industry and it's not something that we are going to take lightly. It's a question on the basics of creativity." Directed by Sachin Yardi, 'Kyaa Super Kool Hain Hum' features Tusshar Kapoor, Riteish Deshmukh, Neha Sharma and Sarah Jane Dias. It is slated for July 27 release.