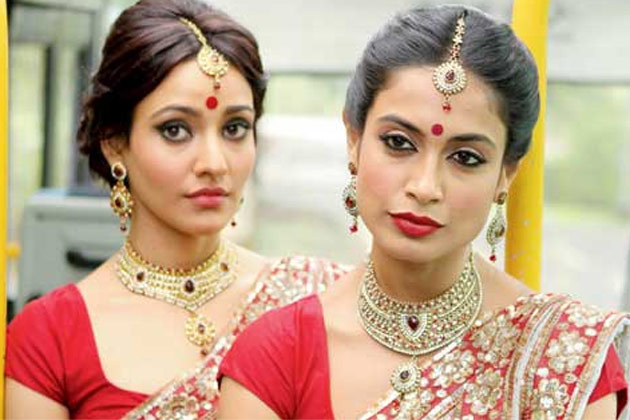 The makers of 'Kyaa Super Kool Hain Hum' are planning to make a sequel to the film, which has raked in nearly Rs 29 crore by the fifth day of its release. "Yes, we'll try to do a sequel to the film," said director Sachin Yardi at a press conference here. The film though has been panned by critics. Produced by Ekta Kapoor, 'Kyaa Super Kool Hain Hum' is a sequel to the 2005 film, 'Kyaa Kool Hain Hum'.

Ekta Kapoor says she is overwhelmed by the box office response to 'Kyaa Super Kool Hain Hum'. "We were told that since our brand was seven years old, we'll have a Rs 10 crore opening. We had the highest opening during Ramzan. I'm totally overwhelmed," Ekta said at a press conference Wednesday.

"When I started this film, I had a profit and loss sheet. The film had cost us Rs 13 crore and we thought it will make Rs 15 crore. We said if it crosses Rs 20, we'll call it a hit and if crosses Rs 25 crore, it will be a super hit. Today on the fifth day, it has crossed Rs 29.5 crore," she said.

On the negative response from critics on the film, Ekta said it was expected. "Critics were so vocal about how much they hated the film. We'll change next time," she said. Apologising to people who might have felt offended by the humour in the film, Ekta said the jokes were meant to make fun of films and not people.

"I never took off on any one person. The jokes were supposed to be on movies. I want to say sorry to everyone who thinks that they have been made fun of by us," she said. After her previous film, 'The Dirty Picture', was not telecast on prime time TV despite 59 cuts, Ekta has made sure this does not happen to 'Kyaa Super Kool Hain Hum'.

"We have worked on alternative scenes for television viewing of the film," she said. Ekta said she was scared of people comparing 'Kyaa Super Kool Hain Hum' with 'Kyaa Kool Hain Hum'."Once you go wider with the budget and the name of the film, there are more view points. All sequels have a comparison issue. That is why I don't do franchises on television," she said. Speaking more on television, she said that it was her "bread and butter" and she would dedicate the next six months only to TV.