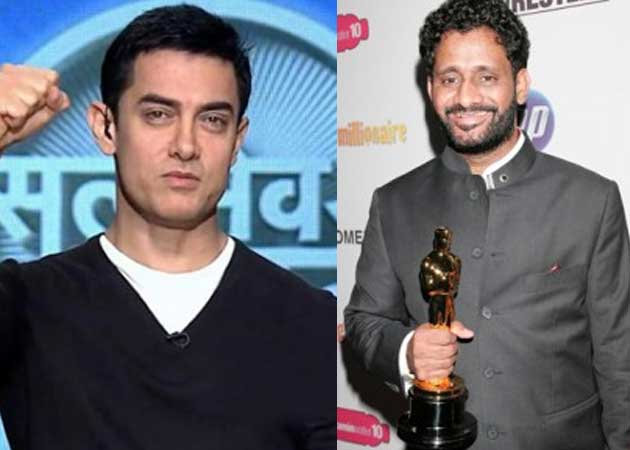 Oscar-winning sound specialist Resul Pookutty says he was misintepreted when he said that Aamir Khan's TV show, Satyamev Jayate had been doctored. In an interview given to a leading newspaper,Hindustan Times, Pookutty was quoted as saying, "Satyamev Jayate was a completely doctored show. A lot of sound post-production work was done on the show. It was treated just like a film. Like how you sound (mixing) is handled in a film so that you can sort of emotionally blackmail audiences. That's what was done with SMJ."

While Pookutty is not the first one to criticise the show's over emotional take, he has rushed to clarify the statements tweeting, "Misinterpretation and a doctored story quoting me on #satyamevjayate in todays HT. Sad journalism. Spoke on Tim Sebastian shw, dis came out!"

Pookutty, who won an Oscar for his work in Slumdog Millionaire, is part of TV personality Tim Sebastian's debate series, The Outsider, which is somewhat on the lines of Satyamev Jayate and the comments were reportedly made in reference to Sebastian's show where Pookutty reportedly claimed that Sebastian's show wouldn't manipulate the audience the way Satyamev Jayate did. But Pookutty still insists that his comments were taken out of context and further tweeted saying, "I'm sorry to have been a reason to cause hurt to @aamir_khan. I never intent to.what smj has done is what our govt couldn't do in 65y. "

A case of professional rivalry with one talk show being pitted against the other, or simply Pookutty indulging in some hard talk of his own? But no one can deny the fact that Satyamev Jayate created controversy ever since episode one, when singer Palash Sen accusing them of copying the title track from a decade old Euphoria tune.