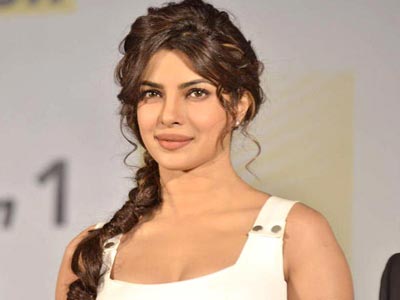 It is said that success never comes on a platter, u got to work day and night to achieve it. In the Hindi film industry, it is very difficult for a non-filmy person to make a niche for himself/herself and earn fame. Similarly, actress Priyanka Chopra's journey in Bollywood too wasn't a cakewalk.

During an interview with a leading daily, Priyanka spoke about her experiences and her initial struggling days in the tinselville. Since she was from a non-filmy background, in the beginning Priyanka got ousted from three films, despite the fact that she had signed them. "I got thrown out of three films even after I signed them because some other actors were recommended and had to be accommodated. That really upset me. I was told on my face that I was being thrown out because so-and-so person had to be taken. It taught me the value of hard work and I have earned my place here through that," Priyanka said.

Priyanka Chopra also spoke about her early ambition of life. She actually wanted to become an Engineer. But, life took a complete U-turn for her after she won the Miss World Crown. Today, Piggy Chops rules the roost and is considered as one of the top-notch heroines in the industry. Priyanka is the best example as to how hard work pays off.