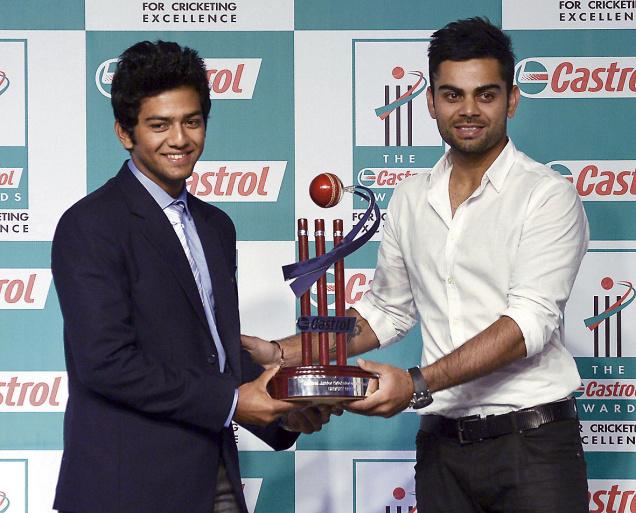 Victorious India Under-19 World Cup captain Unmukt Chand said on Wednesday the impact of his team's stunning feat is slowly setting in. "I didn't know much about the country's reaction when I was in Australia. But as soon as I landed in India and saw many mediapersons and other people around, it started sinking in. It is a great feeling to see how excited the country is, and I'm loving it right now," Unmukt said at the Castrol Awards function, where he was named the best junior cricketer of the country.

Large crowds turned up to watch the team during the World Cup in Australia, and Unmukt was aware that many of his team mates would have never played to packed houses. "When I played my first IPL match, I couldn't concentrate on what was happening around me because my mind was fixed on the crowd. So I told my team mates it is important to stay focused on the match and not anything else."

Though Virat Kohli and Yuvraj Singh are shining examples of how to make a smooth transition from age group to international cricket, a sizeable number of their peers have fallen off the radar. Unmukt is well aware of the dangers. "We are very conscious about that (successful junior cricketers losing their way). We're happy to be here, but it's what we will do from now on which will take us to the next level. It is important to work hard and do well in the next season." The former cricketer Ajit Wadekar, who was honoured with the Lifetime Achievement Award, said the event brought awareness on Indian cricket history among younger Indians.

"This award not only brings back great memories, but also helps the public to get to know about people who have done something for Indian cricket, however little. Ajit Wadekar singled the 1971 Test series win in England under his captaincy as the highlight of his career. "We had quite a young team, but we got a lot of confidence after beating West Indies two months before the England tour. England were supposed to be world champions because they beat Australia just before our series. People never thought we could defeat them." "The people of my era, those who have seen me play, still talk of the good-old days. To be frank, public memory is not that short," he said.