Bollywood superstar Aamir Khan has become the third Indian actor to be featured on the cover of the Time magazine, for taking up social issues on his television show 'Satyamev Jayate'.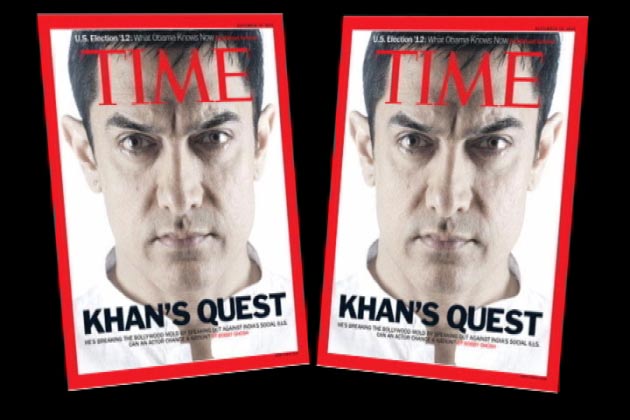 He is featured on the cover of Time with the caption 'Khan's Quest'. The blurb says, "He's breaking the Bollywood mold by tackling India's social evils. Can one actor change a nation?"

It was only after his show, Rajasthan government promised to set up fast track courts to resolve pending female foeticide cases in the state. Khan was also invited to Parliament to discuss the issue of FDI in pharmaceuticals.

He met Prime Minister Manmohan Singh to emphasise the plight of manual scavengers. The other two Bollywood stars who have made it to the cover of Time are Parveen Babi in July 1976 and Aishwarya Rai Bachchan in 2003.

Other Indians on the cover of the magazine include Sachin Tendulkar, Sania Mirza, Indira Gandhi, Rajiv Gandhi and Narendra Modi.