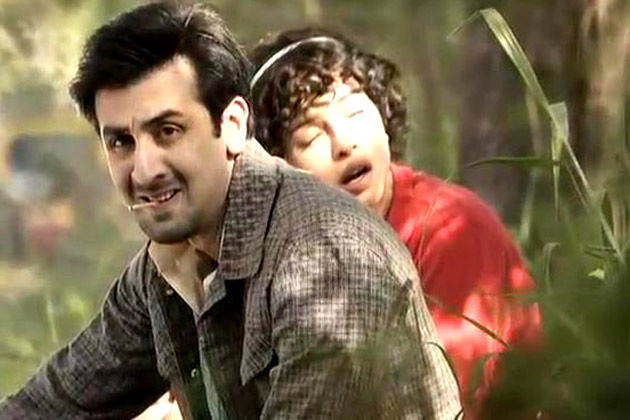 The lack of chemistry between the lead pair was held responsible for the failure of 'Teri Meri Kahaani'. Some critics went on to say that Priyanka Chopra looks only for big banners and principal roles before signing a film, but 'Barfi!' has proved them wrong.

In Bollywood, playing an autistic girl is like walking on the razor edge. One unimaginative shot and the actor can become the butt of jokes; however director Anurag Basu's careful handling of a sensitive subject saves the day for Priyanka Chopra. She has got voice modulations right, mannerism right and on top of everything, shows the will to play the second fold to the hero.

Though the film is based on Ranbir's character and he plays the character with perfection but Priyanka leaves her impression on the audiences. Such roles are not easy for a heroine who is 30 year old in reality. Any director would find it difficult to hide the mature expressions on such an actor's face. It's true that her getup was at her help but the innocence couldn't be brought out by just taking care of clothes.

'7 Khoon Maaf' gave Priyanka ample chance to excel and she had grabbed that chance with both hands, but the basic mood created by the director in '7 Khoon Maaf' had supported Priyanka. In 'Barfi!', she was expected to go against the established mood of the film.

Moreover, the makers of 'Barfi!' didn't want to show prominent physical romance, and Priyanka needed to show everything by her gestures only. Normally, films don't give actors as much space as the theatre gives, thus the actor are required to do most of the things via their face or dialogue. Priyanka didn't even have the advantage of dialogue as was playing a character whose voice was as good as being silent. Despite all the charm showered by Ranbir and Ileana, Priyanka's character Jhilmil will remain one of the haunting yet lovable characters of 'Barfi!'.