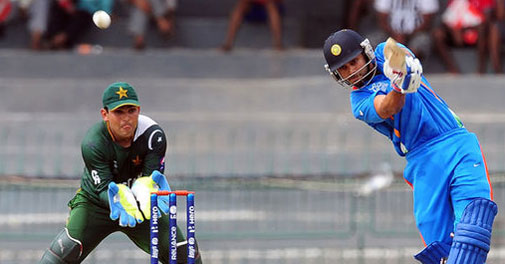 With a total of 34 advertisers, including the likes of Reliance and Hero MotoCorp on board, ESPN Star on Monday said the upcoming T20 cricket World Cup will be its best-ever in terms of advertising revenue. According to industry estimates, the revenue generated is nearly Rs 250 crore.

"We have completely sold out our ad inventory. A total of 34 advertisers are on board with us for the upcoming T20 World Cup," ESPN Software India Pvt Ltd Executive Vice-President Sanjay Kailash said. The broadcaster has roped in Hero MotoCorp, Reliance Communications and Havells India as the joint presenting sponsors.

It has also signed up Hyundai Motor India, Tata Motors, PepsiCo, Pernod Ricard, Nokia, Tata Teleservices and Union Bank of India as the associate sponsors. When asked about revenues from advertisement, Kailash declined to share the details but said: "This is the fourth T20 World Cup that we are broadcasting and this is our best ever in terms of ads".

Industry sources, however, said ESPN Star will be earning close to about Rs 250 crore from advertisements during the tournament, which will be played from September 18 to October 7 in Sri Lanka. "The ad rates are upwards of Rs 3.5 lakh per 10 seconds spot," a source said. Media planners feel that the timing of the tournament has made it perfect for advertisers to reach out to customers, specially in India.

"This T20 World Cup is timed very well as this is the onset of festive season in India. With all the big teams playing, it is not surprising that the ad spots are sold out," ZenithOptimedia Managing Partner, Navin Khemka said. In India, the broadcaster will telecast live all the 27 matches on its Star Cricket and Star Cricket HD. Espn Star has also planned a simulcast of all India matches, semi finals and the final with Hindi commentary on its ESPN channel. The company's presentation team includes ex-cricket stars Sourav Ganguly, Sanjay Manjrekar, Nasser Hussain, Wasim Akram, Ramiz Raja, Tony Greig, Ian Chappell, Mark Waugh, along with other known faces such as Harsha Bhogle and Alan Wilkins.