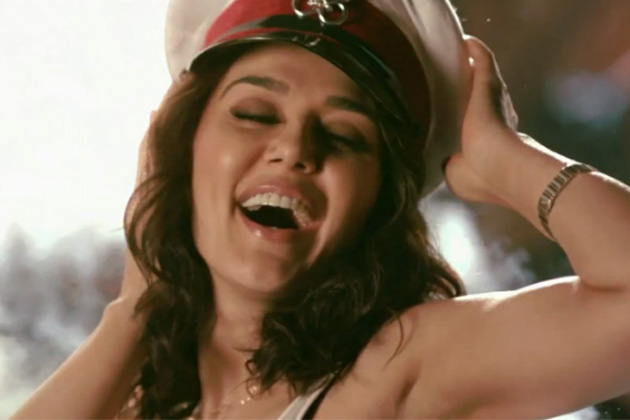 Actress Preity Zinta, who was once in a serious relation with businessman Ness Wadia, says she has no time for love. "I am lucky...I have no time for love...I would like to get married some day. When that day comes... will inform everyone," Preity told reporters here last evening.

Preity was dating model Marc Robinson earlier and when they separated, she started seeing the Bombay Dyeing heir and businessman Ness Wadia reportedly from 2005 to 2009. Unfortunately, the relation went kaput but the duo remain to be friends because of their association with their IPL (Indian Premier League) team Kings XI Punjab.

The bubbly actress has also been linked to Yuvraj Singh, Brett Lee and New York-based hotelier Vikram Chatwal. But now she is all charged up for her upcoming film 'Ishkq in Paris' that also marks her debut as a producer. It was in 2011 when Preity launched her own production company, PZNZ Media. She was last seen in Deepa Mehta's 'Heaven on Earth', a 2008 Canadian film. The film was dubbed in Hindi as 'Videsh'. 'Ishkq in Paris' also marks Preity's comeback to films after a gap of two-three years.

"It is a fresh young romantic film. It is not a mature love story. The film is of today's times. It is the story of today's generation, how we are," Preity said. It's a rom-com and Priety insists there are no kissing scenes in the film. "The kissing part is missing in the film. I think kissing is not necessary to show the romance part in the film. Kissing does not signify romance between couples. Romance comes from the heart...its a family entertainer," Preity said. Releasing on November 2, 'Ishkq in Paris' directed by Prem Raj stars Preity in the lead opposite debutant Rhehan Malliek and along with French actress Isabelle Adjani and filmmaker Shekhar Kapur.