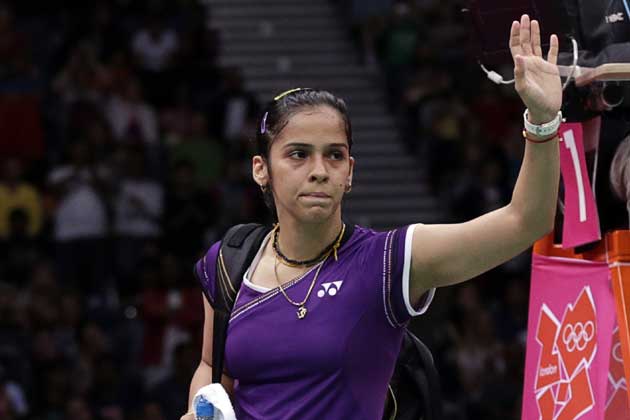 Badminton ace Saina Nehwal has become India's top earning woman athlete, signing a three-year, Rs 40 crore, contract with the sports management firm Rhiti Sports. "I'm happy and looking forward to start a working relationship with Rhiti. With Rhiti's background and credibility, they know how to balance things and that is a big plus point," Saina was quoted as saying by the Indian Express.

With this deal Saina has not only become the highest paid Indian sportsperson who does not play cricket, but has also become one of the world's best-earning badminton players. China's men's singles player Lin Dan is reported to earn about Rs 12.8 crore annually, while Malaysia's Lee Chong Wei's figure is Rs 8.7 crore approximately.

Rhiti Sports is the same firm that manages the endorsement deals of India cricket captain MS Dhoni, who is one of the biggest earners in endorsements around the worked. They will now look after Saina's brand associations, corporate profile, patents and digital rights, images and all other commercial rights exclusively, the paper reported.

On his firm's association with Saina, Arun Pandey, Chairman and Managing Director of Rhiti Sports said: "She has placed India on the world map for badminton and changed the outlook of people in India towards the sport." With her bronze medal win at the 2012 London Olympics, Saina became the first Indian badminton player to win a medal at the Olympics.