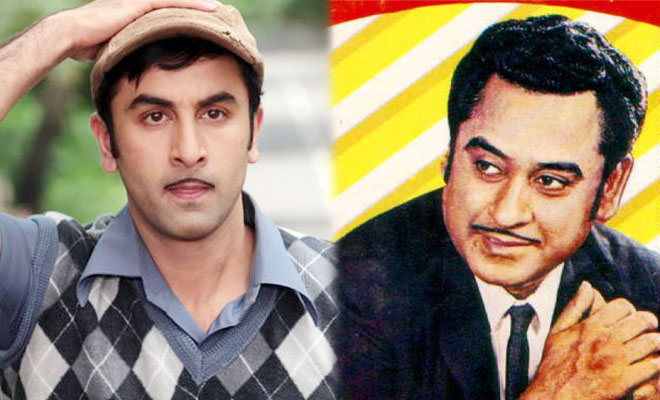 After the success of Barfi!, director Anurag Basu and actor Ranbir Kapoor are set to reunite. Ranbir will play the legendary playback singer in Anurag's ambitious biopic of Kishore Kumar. "The research on the film Kishore has been on for the last eight months. We want to make an authentic film depicting Kishore da's personality, his life and the people around him," Anurag told Mail Today. Anurag, who has been mulling over the idea of a film on Kishore for quite some time now, indicates all hurdles from the iconic singer's family have been cleared. "Kishore da's son Amit Kumar is involved with us at every stage to give us genuine inputs. This will be a special treat for numerous fans of the singer," the film-maker said.

Anurag is currently working on a script that remains appealing. "The script should be entertaining, otherwise the film runs the risk of becoming a boring documentary," he pointed out. Confirming that Ranbir has given his nod for the project, Anurag says the actor has also been actively involved with the research for the film, which will go on floors next year immediately after Ranbir has wrapped up Anurag Kashyap's Bombay Velvet. Ranbir will acquire a changed look to get into the boots of the stalwart singer.

The film, Anurag promises, will bring back the old-world charm of the black and white era when to Kishore reigned as a comic star and trace his ascent to the top in Bollywood's playback scene. "The film will travel the entire journey. The challenge is how well we present it," Anurag added. The director will look for a suitable lead actress once he locks the scripts because "perfect casting is crucial" for the biopic. Meanwhile, speculations are rife that Katrina Kaif might be signed to play Madhubala in the film.