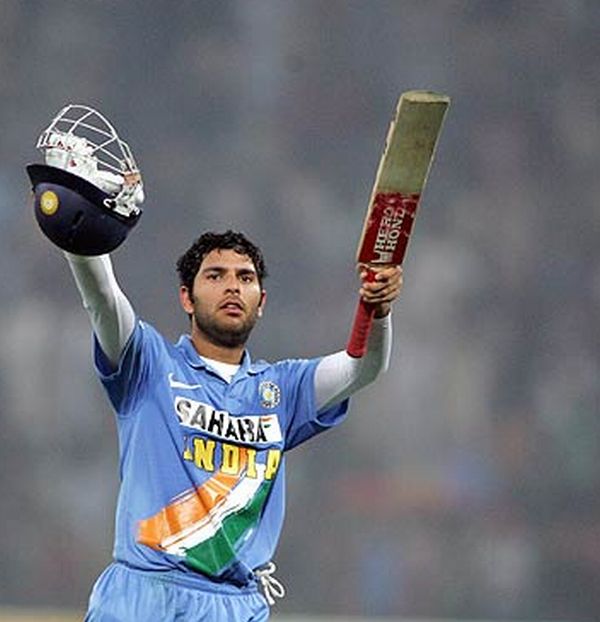 First things first. India have a couple of 'sickening' things (pun intended) things to deal with for now. There are a couple of stars in the camp who are ill, but should be fine soon. Yuvraj Singh has a sore throat, while Suresh Raina is dealing with a stomach bug. Both didn't train with the Indian team on Friday at the P Sara Oval, but should be training on match eve of the England game, scheduled for Sunday.

The highlight of the two-hour practice session was a scorching hit by skipper MS Dhoni, which shattered the glass panes of the Tamil Union Cricket and Athletic Club, situated beside the ground. God save the bowlers who have to face his wrath at the 'slog'! Virender Sehwag and Gautam Gambhir, meanwhile, slogged hard at the nets, obviously with the sole aim of finding their rhythm. Both must be keen to get back to form as soon as possible. Sehwag was hit on his finger by a delivery, and chose to concentrate on the throwdowns later. Even veteran seamer Zaheer Khan, searching for rythym, bowled for an hour at the nets.

Interestingly, all the 'bench-warmers' had a busy time. Leggie Piyush Chawla bowled and batted for a long time, and so did Harbhajan Singh, who must be desperate to get a game and return to big-time action. Will India play an extra spinner on Sunday? Seamers L Balaji and Irfan Pathan too slogged hard, and considering that Dhoni prefers an extra seamer, both have a chance to stay on in the XI. The Premadasa pitch, which would wear as the tournament progresses, should help Dhoni take the final call.

Aussies 'heat' up things After playing Pakistan recently in the UAE, where temperatures went in excess of 40 degrees, heat has become a non-issue for the Australian team. Dealing with the humid conditions in Sri Lanka, thus, is a cakewalk for this side, unlike previously, when the Kangaroos would think of innovative ways to counter weather.