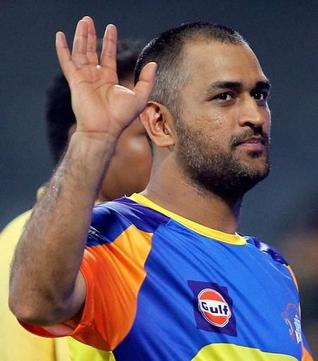 With Harbhajan Singh making a memorable comeback and Piyush Chawla coming good in the spin department, Indian captain Mahendra Singh Dhoni today said that his side would face a problem of plenty but the best eleven will play in the remaining games of the World Twenty20 here.

"Now we have a problem of plenty with both the spinners (Harbhajan and Chawla) doing well today. Yes, we have difficult decisions to make. Not to forget that the players who missed out today have won a lot of games for India on their own," Dhoni said after India thrashed England by 90 runs in their last group league match.

"It will be difficult decision but we will pick the best eleven," he added. He praised the players for the all-round show against defending champions England today. "It was an efficient performance. People might say we were slow for the first 15 overs (while batting), but we were not over-aiming. We had five bowlers, we knew that," he said.

"Then the bowlers produced a fantastic performance," he said. Dhoni informed that he requested some senior players to take rest so that the side can try out some combinations. "It was a difficult decision, but we requested the seniors to rest so that we could try out some combinations. All of them cooperated and told me to go ahead," he said. "We rested R. Ashwin also, our best spinner for some time so that we can try Harbhajan and Piyush. They did really well today," he added.