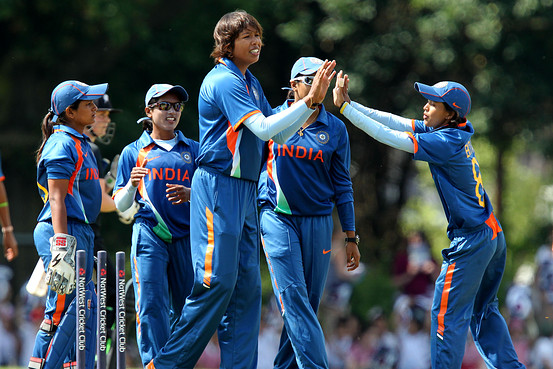 Four Indians feature in the newly launched Reliance ICC Women's Twenty20 international cricket rankings, which are dominated by players from England and Australia. Mithali Raj sits third on the T20 international batting rankings, behind England's Sarah Taylor and her captain Charlotte Edwards, while Harpreet Kaur is in sixth. Jhulan Goswami is second on the bowling rankings, behind Lisa Sthalekar of Australia. Sthalekar also leads the all-rounder rankings, ahead of Stafanie Taylor of the West Indies. India's Amita Sharma is ranked fifth.

Of the top 20 batswomen, a total of 10 come from Australia and England, three from the West Indies and New Zealand, two from India and one from Ireland and another from South Africa. Among the bowlers, along with Goswami of India, seven are from England, five are from Australia, four from the West Indies, two from New Zealand, and one – Sana Mir, ranked eighth – is from Pakistan.

The rankings were introduced by the International Cricket Council on Monday in Colombo, ahead of the Women's World T20 tournament, which starts Wednesday in the southern Sri Lankan city of Galle, provided the monsoon stays away. Galle, like much of the country, was lashed by rains Monday. The Men's World T20 is already underway in Sri Lanka.

"I'm pleased to know that players in the women's game are being recognized… The rankings highlight how the women's game continues to develop across the world with more and more T20 cricket being played," an ICC press release quoted England's Edwards as saying.

"I initially thought T20 was very fast and I didn't quite understand the game but I have found that it is a great vehicle to promote women's cricket," added Sthalekar in the press release. The first match of the women's tournament is between Sri Lanka and South Africa. New Zealand and the West Indies also play Wednesday, while Thursday sees England against India and Australia versus Pakistan. All the group matches will be played in Galle, which hasn't featured as a venue in the men's tournament.