Amitabh Bachchan, who stars in Aarakshan (Reservation), says he doesn't believe in the caste system and has never faced any bias because of his caste. "If ever I have faced a rejection or a failure, it has been on the basis of my incapability to do something and never my caste," Bachchan, 68, said. "I think rejection because of incapability is right because if I'm not capable of doing a particular work, the other person has the right to disapprove of me or reject me. Like, I lost in politics because I was not capable, not because I was of a particular caste," he added.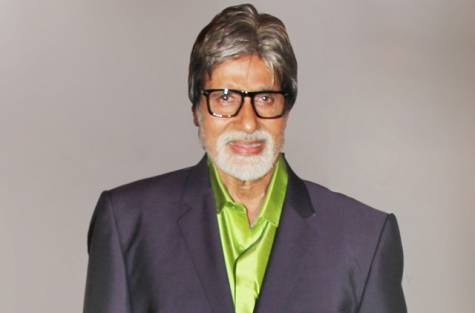 In Aarakshan, directed by Prakash Jha, Bachchan will be seen as the principal of a private educational institution. Themed on caste-based reservations in educational institutions, Aarakshan revolves around Prabhakar Anand (Bachchan) and his loyal disciple Deepak Kumar (Saif Ali Khan). "I never understood the caste system because I was born and brought up in a family and in an atmosphere that never ever preached caste or believed in it," said Bachchan, son of late Hindi poet Harivansh Rai Bachchan and Teji Bachchan.

"I feel very proud because I am the first bearer of a name that was started by my father which has no cast reference at all. My father, perhaps, was the very first individual in the city of Allahabad to have undergone an inter-caste marriage in those times.

While his father married a Sikh, Big B is married to a Bengali (Jaya Bachchan). His son (Abhishek Bachchan) is married to a Kannadiga (Aishwarya Rai) and his daughter (Shweta Nanda) is married to a Punjabi (Nikhil Nanda). Speaking on the film AarakshanBachchan said: "I wasn't as conversant as perhaps Prakashji about the subject because I don't believe in it. When I met him and he talked about the film, I came to know various aspects which were very convincingly and adequately explained to me during the making of the film," he said.