Despite the two Test wins over New Zealand, this has been a season of meagre gains and major controversies as yet. In this not-so-happy scenario, Yuvraj Singh's double century in the ongoing Duleep Trophy between North and Central Zones has been an unexpected windfall.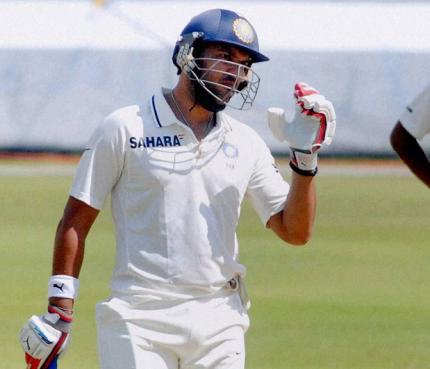 Yuvraj's re-admission into big time cricket was not without skepticism. I must confess to believing that the BCCI should not give in to sentimentalism and should err on the side of caution when getting him back into international cricket.

This was essentially bec­ause one thought that Yuv­raj needed as much recovery time off the field, followed by enough time spent in the middle in first-class games before playing for India again since he was coming back after a longish lay-off.

There were two aspects to this concern. Firstly, cancer is not like common cold where physical recovery is rapid. Several sessions of chemotherapy can leave the body weak and spent. Moreover, there was also the fear that if he did not succeed immediately, Yuvraj could be psychologically affected.

Lastly, and perhaps most important, if Yuvraj was less than completely fit - both physically and psychologically, it would be a disservice to Indian cricket. The need to compete and win could not be compromised on emotional grou­nds.

Happily, all the concerns have proved to be unfounded so far. He had a fairly successful outing in the World T20, which showed that he was not fazed by getting on to the big stage again. Yet, the T20 format is not very demanding on physique or the skills and temperament needed in the longer format. How would he fare in a four or five day game?

The double cen­tury in the Duleep semis has dispelled all doubts I would think. True, the bowlers he faced were not of international caliber. But this was India's most daunting first-class tournament and a double century, that too in a crisis-of-sorts, does not come easy at any level.

It demands stamina, concentration and obviously a great amount of ability. In the circumstances, Yuv­raj played a stunning knock by all accounts. He overrode the pressure with a scintillating counter-attack and has certainly provided selectors a strong option for a middle order berth, not just in limited overs cricket, but even Tests.

A couple of places have opened up sin­ce the retirements of Rahul Dravid and V V S Laxman. In the light of recent performa­nces, Virat Kohli and Ch­ete­shwar Pujara have sealed their places but no really strong claimant has emerged for the number 6 slot.

Suresh Raina still appears vulnerable and Manoj Tiwary does not seem to enoy the trust of the powers that be. Ajinkya Rahane is considered better for the top of the order. This leaves Yuvraj in a vantage position to push for a Test place almost immediately on the back of this double ton.

As I write this, the semi-final is intriguingly poised. After a sterling rearguard fightback, Central need just 10 runs more to win the match on the first innings, but have only one wicket remaining. But whichever way the game goes from here, Yuvraj Singh's magnificent performance has undoubtedly been the central point of the match.