Senior India cricketer Sachin Tendulkar was elated after it was announced that he will be conferred with the Membership of the Order of Australia and hoped it would further "cement the bond" between the two countries. "I indeed feel privileged and honoured at receiving this recognition," Tendulkar said from South Africa where he is representing Mumbai Indians in the ongoing Champions League Twenty20 tournament.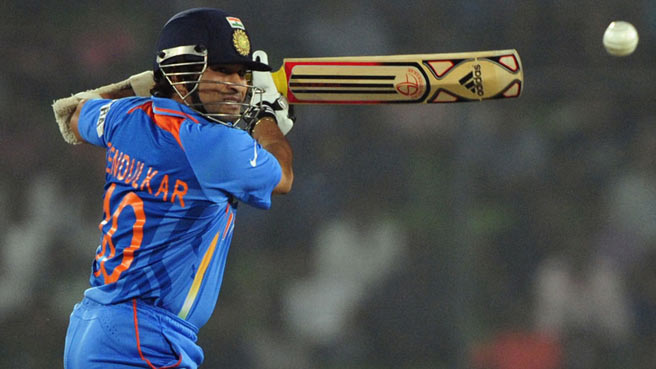 "I hope that this honour will further cement the bond between the two countries, we both share a unique love for cricket," he added. Australian Prime Minister Julia Gillard made the announcement today while visiting a cricket clinic here and said Tendulkar would receive the honour from Simon Crean, Minister for Arts and Regional Australia, when he visits India.

"As an Indian cricketer, I have always enjoyed playing against and in Australia and feel it is one of the great cricketing rivalries, which is pivotal to the health of our game.

"I have always received tremendous affection from the Australian cricket fans. Once again my heartfelt thanks to the Australian government for this recognition and for considering me worthy of this rare honour," Tendulkar said.

The `Order of Australia` is an order of chivalry to recognise Australian citizens and other persons for achievement or for meritorious service.The 39-year-old Tendulkar will be awarded an AM, which is one of the six grades in the Order of Australia.

Tendulkar will be the first non-Australian cricketer to be made an honorary member of the Order of Australia since Brian Lara, who was given the award in 2009.The other two cricketers to be given the rare honour were West Indian greats, Clive Lloyd in 1985 and Sir Garfield Sobers in 2003.

"Cricket is of course a great bond between Australia and India. We are both cricket-mad nations. I am very pleased that we are going to confer on Sachin Tendulkar, membership of the Order of Australia (AM)," Gillard told reporters here.

"This is a very special honour very rarely awarded to someone who is not an Australian citizen or an Australian national. He is away playing cricket - surprise, surprise but the award will be conferred on him by minister Crean when he visits India.

"So, a special honour and a very special recognition of such a great batsman. The honour is very special and Sachin is a very special cricketer," she said. Tendulkar, who is also a Rajya Sabha MP, will become only the second Indian after former Attorney General Soli Sorabjee to get the honour.

Sorabjee was made an Honorary Member of the Order of Australia (AM) "for service to Australia-India bilateral legal relations" in 2006. The right-handed Tendulkar, considered the finest batsman in contemporary cricket, has 15,533 runs in 190 Tests besides a mammoth 18,426 runs in 463 ODIs. He also has a record 100 international centuries to his credit.

Zaheer, 34, played two games last season to get into the groove for the international matches after an injury lay—off.He played against Orissa at Cuttack and against Saurashtra at Rajkot, his 27th and last appearance in Mumbai colours.

The presence of Tendulkar and Zaheer for the tournament opener would be a major boost for Mumbai who would be without their most experienced Ranji batsman Jaffer for the first three games as he is set to go on a Haj pilgrimage. "Jaffer told me yesterday that he would not be available for the first four games but has changed his mind and told me today he will be unavailable for only the first three games," informed Mr Dalal.

Jaffer is, thus, set to miss the home game against Railways, the second match against holders Rajasthan at Udaipur (Nov 9—12) and the third tie against Hyderabad in the latter's backyard (Nov 24—27).The 34—year—old former India opener is available for the fourth tie at home against Bengal (Dec 1—4).