With a big home series against England coming India's way, it is imperative that their players get vital match practice. The majority of India's Test players would be in the abridged version mode after playing the ICC World T20 2012 and the Champions League T20 (CLT20) in quick succession.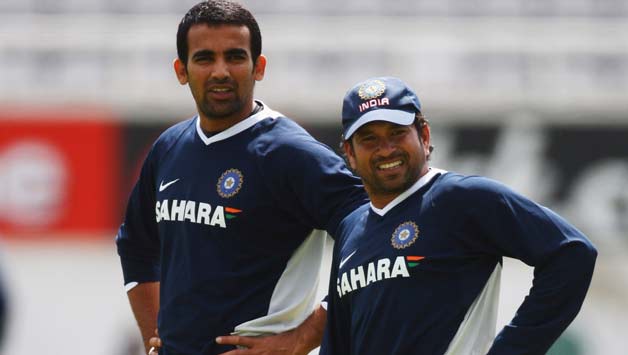 Even as the CLT20 steals the limelight, the domestic season got under way and players such as Cheteshwar Pujara, Ishant Sharma, Ajinkya Rahane, to name a few, have featured in the games so far. However, the most encouraging development is that Sachin Tendulkar and Zaheer Khan would play for Mumbai in their Ranji Trophy opener against Railways from November 2 to 5.

Tendulkar's decision to turn up for Mumbai signals intent ahead of the England series. His absence from the Irani Trophy was a bit of a surprise and one felt that he would continue to persist with his own practice regime.

However, his recent struggle may have sparked a realisation and his recent comments indicate that he has accepted that his body isn't at its best. Thus, he needs to get into the groove for the longer format and playing that domestic encounter is the best preparation.

It is good that Tendulkar has realised that a few hits at the nets aren't enough to get him into full flow. Even though he is currently playing competitive cricket, the fact remains T20 is by no means ideal preparation for a Test series. He has to get into the mindset for the longer format and a good outing in the Ranji Trophy may help him in that cause.

The biggest talking point about Tendulkar's struggle wasn't his run tally, but a repeated mode of dismissal. Getting bowled is perhaps the most embarrassing way for a batsman. Tendulkar has now been dismissed in that manner on four consecutive occasions – three times against New Zealand and once during the ongoing CLT20.

His dismissal in the last innings versus New Zealand was perhaps the most frustrating as he was looking in decent touch when a delivery got through the gate. An uncharacteristically livid Tendulkar waved his bat in anger.

It is interesting to note that Tendulkar has played only three Ranji Trophy encounters since 2001. Two of them were the final and one was a semi-final. In those games, he has scored two hundreds. During the 2006-07 final, he scored a hundred against a good bowling attack from Bengal and that came at a time when he wasn't at his best at the highest level.

He then played the semi-final and the final of the 2008-09 Ranji Trophy and scored a century in the former contest. Thus, he hasn't found it too difficult whenever he has gone back to domestic cricket and it would be interesting to see how things pan out this time.

Mahendra Singh Dhoni recently said that Zaheer Khan is the Sachin Tendulkar of the Indian bowling. Going by the analogy and the current scenario, the left-armer's choice to play for Mumbai makes complete sense.

Although there are certain differences in the two cases, Zaheer undoubtedly needs to find his rhythm before India take on England. For quite some time, India have been dependent on him with the ball as his mere presence bloods in an unparalleled confidence. However, he hasn't been at his best off late and his decline is worrying.

A major problem with Zaheer has been his fitness as he has broken down a number of times early during a Test series. He infamously walked out on the first day of the Lord's Test against England last year and one can say that it was the start of India's slippery slide that summer.

As the Australia tour approached, he was made to prove his fitness in domestic cricket. Ultimately, the move worked as Zaheer completed a full series in Australia for the first time. The team management had clearly learnt its lessons and didn't want to take any chances.

Tendulkar and Zaheer's appearance in the Ranji Trophy may be a shot in the arm for the first phase of the tournament. For a long time we have seen domestic games being played in front of empty stands.

Crowds would now come to the stadium to watch their heroes in action as they would be the star attractions. Not just that, but the presence of the two stalwarts would be a huge boost for the youngsters in the Mumbai dressing room. The same goes for the opposition as it would be a huge honour playing against them.