Today when they're working together in Prabhu Deva's untitled love story in and around Pune the two veteran actors have hit off so well that the director frequently finds himself waiting with a patient smile as they wrap up their conversation before a shot.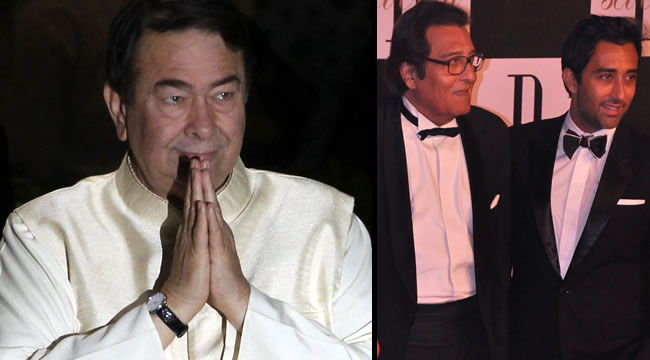 And now when Randhir Kapoor's daughter Kareena's wedding loomed large the father of the bride had to take a chunk of time off from film's schedule. Surprisingly Vinod Khanna, known to be a stickler for schedules, happily obliged.

Says a source from the unit, "Dabbooji and Vinodji have all their scenes together. They play best friends in the film and are inseparable on location both on and off camera. Vinodji immediately agreed to wait for his co-star to finish with the family wedding."

Says Prabhu with an indulgent chuckle, "Vinodji and Randhirji share a fabulous equation. We had to adjust our schedule according to the wedding. There was no stress. Vinodji was completely accommodating." Incidentally Vinod Khanna was not invited to his co-star and newly-rediscovered buddy Randhir Kapoor's daughter's wedding reception.