Indian opener Virender Sehwag has rubbished the reports of his retirement from Twenty20 cricket. Speaking to NDTV, Sehwag denied the Mail Today report that said quoting a senior Board of Control for Cricket in India (BCCI) official that the flamboyant India opener wanted to concentrate on the other two formats - Tests and ODIs - and let youngsters take over the mantle in T20 cricket.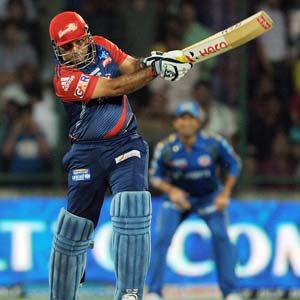 He later even tweeted that he had not requested for any rest. "baseless story being run! I have not requested to be rested for any match in any format of the game! Fingers crossed, raring to go!," he wrote on the micro-blogging site.

"He has informed the board that he doesn't want to play T20 Internationals anymore and would like to concentrate on the longer versions. He cited fitness and the rigours of T20 cricket as the reason behind his decision," the Mail Today report quoted the BCCI offical as saying. The report also said that while Sehwag was mulling T20 retirement, he would continue playing for the Delhi Daredevils in the Indian Premier League.