The day after Colaba resident Nooriya Haveliwala was sentenced to five years' rigorous imprisonment for mowing down two persons while driving drunk, IPS officer-turned-lawyer Y P Singh alleged on Friday that Mumbai Police continued to protect actor Salman Khan in the 10-year-old hit-andrun case.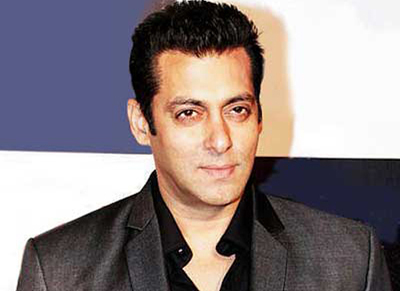 At a press conference, Singh showed documents related to the trial, which he said proved that police had done everything possible to ensure the trial hit the roadblocks. On September 28, 2002, the actor's Toyota Land Cruiser had rammed into a bakery in Bandra, killing one and injuring four others who were sleeping on the pavement.

Salman was initially booked for culpable homicide not amounting to murder. However, the HC had held that the charge was not applicable, and he be tried for rash and negligent driving, and other relevant sections. In March last year, Mumbai Police filed an application before the Bandra Magistrate's Court, saying the actor be tried for culpable homicide not amounting to murder. The application is pending.

The Metropolitan Magistrate's court framed charges against Salman under Sections 304A (rash and negligent driving), 279 (rash driving), 337 (causing minor injuries), 338 (causing major injuries) and 427 (negligence) of the Indian Penal Code.

Singh alleged, "Of the 39 witnesses, police managed to serve summons to only 24, saying some could not be traced while others did not accept the summons. Only one witness appeared before the court, which shows police had deliberately not taken the job of issuing summons seriously."

Giving examples of Alistair Pereira (who in November 2006 ran over 15 labourers sleeping on Carter Road, killing seven) and Haveliwala, Singh said Pereira was convicted in 2007, and Haveliwala less than three years after the incident, but in Salman's case, the trial was on despite 90 hearings.

"Despite some witnesses turning hostile and others remaining absent, police did not move an application seeking the cancellation of the actor's bail," he said, "Usually, when witnesses turn hostile, the first thing police do to ensure the case doesn't crumble is to apply for cancellation of the accused's bail. Nothing of the sort was done in this case."

Singh alleged that it took two years for police to present the doctor, who treated the injured in the incident, before the court. "Prior to that, two doctors who had nothing to do with the case were present before the court. It was absurd," he said.

It was shocking that the actor, who is an accused, has been attending police functions, Singh said. "When action is initiated against cops for attending gangsters' parties, then why no action is initiated against cops inviting an accused to their function,"

the lawyer asked. He also questioned why police were not insisting on application of the IPC Section 304 (II) (culpable homicide not amounting to murder) in the case when it had applied in other hit-and-run case.