Inspired by a Satyamev Jayate episode on water conservation hosted by Bollywood actor Aamir Khan, the Union Park Residents Association (UPRA) launched a 'water audit' programme in Khar (W) on Sunday to create awareness about the issue among housing societies.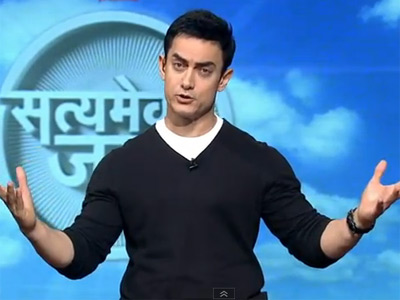 "We received more than 200 queries about rainwater harvesting from Mumbai, Pune, interior regions of Maharashtra and some parts of Gujarat after the episode was telecast in July. We have visited almost 120 sites and given them various options for water conservation," said Navin Chandra, chairman (community development projects) of UPRA, who was a part ofthe episode.

Following the huge response, they decided to increase their efforts in Khar. "We will also convince societies to undertake domestic waste management and composting and install solar systems as it is the need of the hour," added Chandra.

Bharati Kakkad, secretary of UPRA, said that all 50 societies will be visited in the next two months. "A water expert along with members of theUnion Park Residents Association will visit societies and prepare a report on water consumption, number of people living in each society, excess or less water usage if any and the possible options for implementing rainwater harvesting," he said.

"Residents can add suggestions to the report which will be discussed in a presentation to be held by December end," added Kakkad. Member of Parliament Priya Dutt, MLA Baba Siddiqui, corporator Asif Zakaria, deputy municipal commissioner Arvind Hire were present during the launch of the programme on Sunday.