Social activist Anna Hazare is likely to collaborate with Bollywood actor Aamir Khan for the new phase of his movement, which he plans to launch in January. Khan's popular television show "Satyamev Jayate," which translates to the phrase "Truth Alone Triumphs," has raised public awareness about various social issues.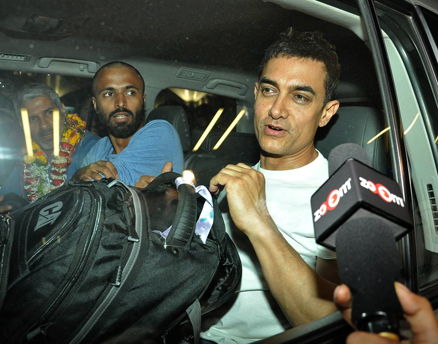 The television show prompted Hazare to think about roping in the Bollywood star to popularize subjects he wants to take up as part of his movement. Khan shared details with Hazare during the push in Delhi last year for a strong Lokpal. He had also sent a letter to Prime Minister Manmohan Singh, urging the government to act for the demand of a strong anti-corruption mechanism.

After disbanding Team Anna, Hazare is now in the process of finalizing a new team which will include former government employees, and various other individuals. According to the 74-year-old Gandhian, he says that besides corruption, his movement will also focus on issues related to farmers and electoral reforms.