Former Indian captain Sunil Gavaskar on Tuesday backed the national selectors for not making changes to the Test squad in the wake of the crushing defeat against England in the Mumbai match, saying it was not required at this stage.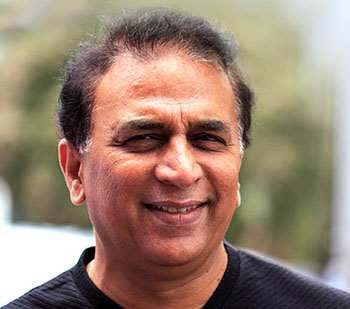 The national selection committee persisted with the same squad for the Kolkata Test. Only Bengal paceman Ashok Dinda was drafted in the squad in place of injured Umesh Yadav. "There are quite a few youngsters who are knocking the doors.
India could have tried a few younstgers if they were 2-0 up in the series. We can`t make wholesale changes, it creates uncertainty..." Gavaskar told NDTV. "We have to look at the situations also. The selection committees are not keen to experiement or inject young blood. That has been the trend in the last couple of years and it has not changed." Gavaskar said the biggest bane of Indian side is complacency.

"Complacency has been the bane of Indian cricket. For decades it has been there, even when I used to play. It has always let us down. When the opposition is 160 for 5 or six, we tend to relax and then the wicket-keeper with tail-enders have added 200 runs. This is what hapened in the first Test and here (Mumbai) as well," he said.

The legendary opener said the approach has to be changed in future. "The only way is to be a bit ruthless. But it not in our nature to be ruthless." As the dicussion veered towards growing pressure on an under-performing Sachin Tendulkar, Gavaskar said there was no need of that kind of talk about a batsman, who has done so much for Indian cricket.

"Why are we in such a rush for someone who has been heartthrob of India for so long. We react in extreme. When we love and the other way. Australia have always been talked as ruthless but have they dropped Ricky Ponting for the third Test (against South Africa)," Gavaskar asked.

Tendulkar has been out of form for a long time as he has scored just 153 runs at an average of 15.3 in his last 10 innings, which is the lowest by an Indian top-order batsman in the corresponding period. Gavaskar said Tendulkar`s approach towards improvement was okay and soon he will bounce back.

"The way he has been applying himself, you can see he`s applying his mind. In the first innings, he took a leg-stump guard and when he has bowled, he took a middle-stump guard. "He`ll comeback. He and Ponting are kind of players, who will not go quietly, they`ll go with a roar," he said.