While trade has been talking about actor Aamir Khan taking a huge risk by releasing his film on a non-holiday weekend, theatre owners seem to have a different story to tell. According to several multiplex and single screen theatre owners, in what's apparently a first in Bollywood, they had opened the advance booking of Talaash on Sunday itself. "Usually, the earliest that the advance windows open are post noon Mondays.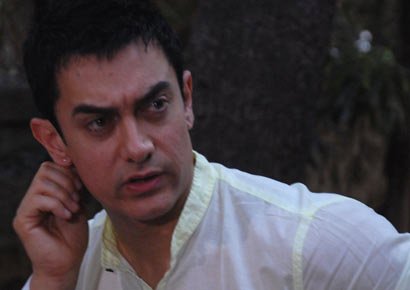 But for these theatres to open bookings on Sunday, only goes to show that holiday time or not, Aamir's film can get an opening. He's a sharp strategist and the kind of hype this film has generated is certainly unprecedented for a film in this genre," say trade analysts, adding that the film has already recovered its production cost of Rs 40 crore with satellite rights sale alone, which is a record in itself.

Theatre owners agree that the buzz is so strong, that they were under pressure to open the advance bookings on Sunday. Girish Wankhede, national narketing head, Cinemax says, "Owing to the strong buzz and inquiries from patrons, we opened the advance booking of Talaash on Sunday pan-India at all our multiplexes.
We were able to book around 700 tickets on the first day. Lot of corporate bookings and bulk bookings are also happening." Shashank Raizada, managing director, Delite Cinema in New Delhi says, "We had to open the advance booking of Talaash on Sunday because we had started getting many block bookings almost 15 days ago."