Mumbai: Kareena Kapoor is yet to watch her own film Talaash and is planning to catch the movie with husband Saif Ali Khan once he is free from his work commitments. The suspense thriller, also starring Aamir Khan and Rani Mukherji, opened to a good response this Friday.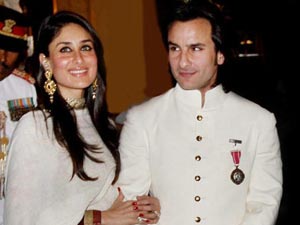 Kareena, who plays the role of a street-walker, said Saif is very keen to watch the film. "This year I haven't seen Ekk Main Aur Ekk Tu or Talaash onscreen as I was so nervous for both the films. I am gonna see the film on December 10 once Saif returns from Lucknow," Kareena told PTI.

Saif is shooting for his upcoming film Bullet Raja in Lucknow. "He is very keen to see the film because he loves Aamir's work he has a lot of faith in Zoya and Reema. Actually he doesn't watch too many movies, but he definitely wants to catch this one. I'll probably see it with him," said Kareena. Talaash is directed by Reema Kagti, who has written the film's screenplay with Zoya Akhtar.