Virender Sehwag Sunday gave the thumbs up to Lords, Sidney and Ahmedabad, and the thumbs down to Eden Gardens - in terms of the food served to cricketers. "I love the food served at The Lords, in Sidney, in (Motera at) Ahmedabad. But I am never happy with food served by CAB (Cricket Association of Bengal-the local cricket association in Kolkata's Eden Gardens)," said Sehwag.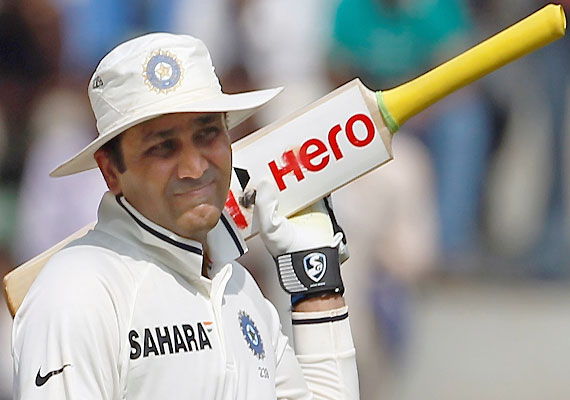 "A lot of times I have opted for only sandwiches at the Eden IPL (Indian Premier League) is different. There the food is not served by the CAB." Embarrassed no end after the damning comment from the Najafgarh man, the CAB went on damage control mode by asking the caterer to improve the standards during the Dec 5-9 India-England Test match at the Eden.

"We always want to serve good and a great variety of food to the players. But the problem they have stringent diet restrictions," said CAB reasurer Biswarup Dey. "We will provide him whatever delicacies he wants. And our only demand is he should get a hundred," added Dey, trying to make it light.

A relevant piece of information here is that Sehwag is a former restaurateur. He had opened his signature vegetarian eating joint "SehwagFavourites" in Delhi's Fun Republic Cineplex in 2005. Speaking at the launch of a book "Cooking on the Run" by writer Boria Majumdar, opener Ajinkya Rahane mentioned his love for Japanese Sushi, while spinner Ravichandran Ashwin was all for south Indian food.

There was unanimity among the players - including Ashwin's spin partner Pragyan Ojha and tennis star Mahesh Bhupathi - that a sumptuous spread was the best way to boost oneself after a poor day on the ground.