The collection of Reema Kagti's second directorial venture is double of what it was after the first two days. The Aamir Khan-Kareena Kapoor-Rani Mukerji starrer Talaash is showing some impressive results at the box office.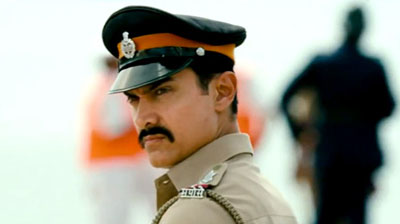 The film has raked in a total of Rs 59.6 crores net in five days, which is approximately double the figure of Rs 30.89 it had earned after the first two days. It means the movie has successfully earned Rs 30 crores approximately in just three days. We are impressed! Going by the ratio, trade experts believe that the psychological suspense drama will cross Rs 70 crores in the first week.

"Expecting Talaash to break 3 Idiots record would be foolhardy, as the movie caters to a niche audience. It's more of a multiplex film. Also, suspense thrillers have their limitations as far as BO revenue is concerned," points out Taran Adarsh, further adding, "The film has comfortably crossed Rs 50 crores in four days on the sheer strength of its multiplex business. It's faring exceptionally well overseas too and if it sustains in its second weekend, it should be a safe bet for its producers and of course, Aamir."

If we tally both the domestic and international box office figures, the film's earned Rs 87 crores net so far. And the trade is quite hopeful of the movie raking in Rs 10 crores (in India) and Rs 5 crores (overseas) in the remaining two days, before Khiladi 786 hits the screens. Keep your fingers crossed, Aamir!