Former Indian captain Sourav Ganguly praised Sachin Tendulkar for playing a "gutsy" innings on day one of the Eden Gardens cricket Test against England, says a report in the DNA. "Tendulkar may not have got a hundred, but he played well. It may not be one of his most fluent knocks, but it was a gutsy innings," said Ganguly.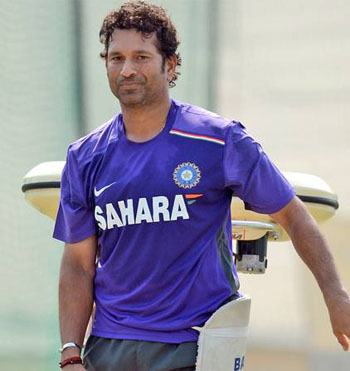 "The knock shows he is regaining confidence," Ganguly said. Meanwhile, The Times of India reports Ganguly saying that the media should refrain from criticizing Sachin Tendulkar. There have been a lot of talks that Sachin should follow Ricky Ponting's step and retire.

"The retirement of Ricky Ponting does not mean that Tendulkar should also quit. We all hope he goes with his with his head held high. The problem with Tendulkar is that people always look at his negative sides. Nobody talks about his centuries and the wins he has given us," Ganguly said.