Actor Ali Zafar might be new to Bollywood, having acted only in a few films, but his choice of films has helped him gain a foothold in the industry. He was in Jaipur to attend a wedding and we spotted the Pakistani actor-turned- singer sitting comfortably on a sofa while having a cup of coffee.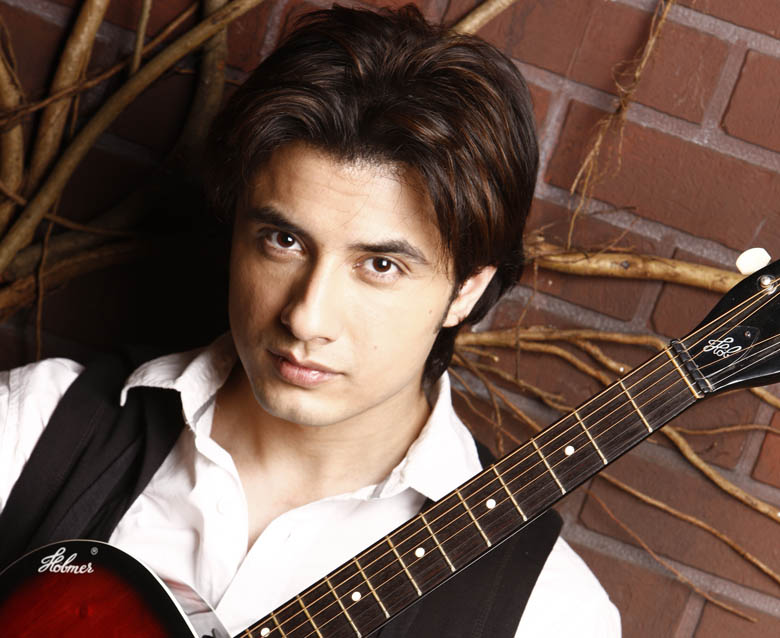 With movies like Mere Brother Ki Dulhan and London Paris New York, Zafar has created the image of a loverboy. He wants to break this image now by doing action movies. "I want to try every genre. Be it singing or acting, or maybe trying a new genre, I am game for everything.
As far as the chocolate boy image is concerned, it depends on the roles that one does. Yes, I have done very few films, and those were all romantic ones, where I portrayed a lovey-dovey character, but I have two action films coming up," shares the actor.

Presently, he is working hard to get in shape for the action flicks. However, he is quick to point out that he doesn't want to look overly muscular for his roles."Let me tell you one thing. It's good to be fit and healthy but nobody likes the muscled hunk," he replies immediately.
Ali says that he knows that girls don't like muscular boys. "If you ask girls, 97% will say that they don't like veins popping out. Haan, agar zarurat hui toh main six pack abs bhi bana lunga," he adds with a smile. Sharing his workout regime, he says, "Since the last two months, I have been undergoing a vigorous cardiovascular training programme."

Ali, a composer, singer, writer, actor, painter, accepts that it will be a Herculean task to break out of the image which he has created. But he says that he enjoys the attention of his fans, which surprisingly include men and women. Asked how his wife Ayesha reacts to this, and he says, "We laugh about it. She is very chilled out and understanding. Initially, it was a little difficult for her, but now she has learnt that it's just a part of the glamour world."

Recalling an incident he says, "In one of my concerts in Lahore, one of the girls from the audience suddenly came on the stage and kissed me. I was amazed and shocked. But Ayesha was calm through all this and only said 'Isme tumhari kya galti thi'? Waise, she was right. I didn't go and kiss the girl. She came to me and kissed me."