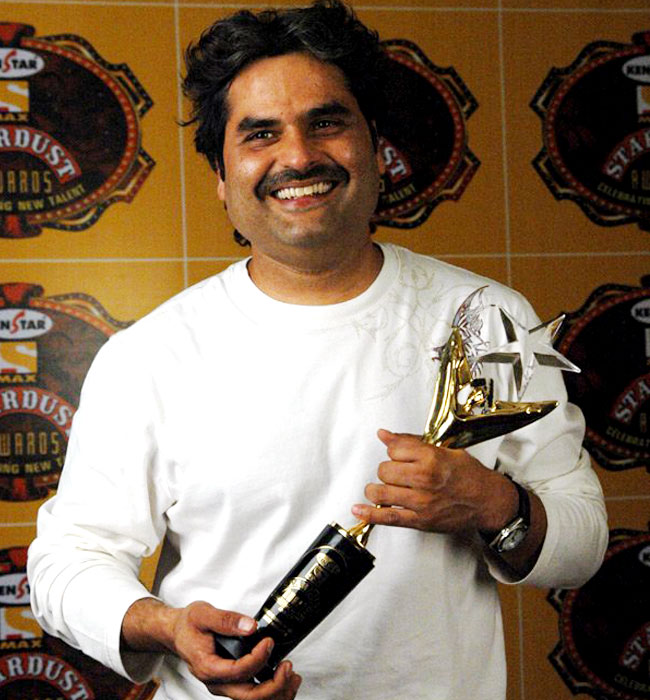 In his long and illustrious career this must be the first occasion when choreographer
Saroj
Khan's work has been scrapped. But the need of the hour was a change of choreography. It is with some amount of shock and disbelief that we hear of the legendary
Saroj
Khan being relieved of her choreographic duties, and that too after she had completed her work for
Vishal
Bharadwaj's
Matru
Ki
Bijlee
Ka
Mandola
.
The song in question is the catchy '
Oye
Boy
Oye
Boy Charlie' featuring
Imran
Khan,
Anushka
Sharma,
Pankaj
Kapur
,
Aarya
Babbar
and a host of actors and junior artistes. After
Saroj
Khan completed choreographing the number
Vishal
scrapped her choreography and completely re-did the entire song.To dig out the actual facts pertaining to this startling ouster of Bollywood's most venerated choreographer one had get to a hang of
Vishal's
requirements for the number.
Says a source close to the project, "
Vishal
has the greatest regard for
Saroj
Khanji
. Who doesn't? To have her choreograph the '
Oye
Boy Charlie' song was a dream come true for
Vishal
and to her credit she did a brilliant job of it. But finally what
Sarojji
did with the song was not what
Vishal
wanted. The director had envisaged an air of unrehearsed spontaneity in the movements. The characters in the song shouldn't look like they knew their dance steps from before. To get that spirit of on-the-spot improvisation into the choreography
Vishal
had to reluctantly re-do the entire choreography of the song."
Apparently
Imran
and
Anushka
, both extremely busy actors, readily accommodated a second round of choreography for the song, though we hear there was a certain amount of all-round trepidation and misgiving about doing away with the veteran choreographer's efforts.Says the source, "
Vishal
,
Imran
and
Anushka
felt sorry about re-shooting and dancing to the song again, more so since
Sarojji's
choreography was as usual, brilliant. But they all felt it wasn't what was required."
When contacted all
Vishal
revealed was that he did indeed do the choreography of the '
Oye
Boy Charlie' number. "Something inside me told me I should," said
Vishal
.