What a joke', 'stupidity', 'sense offender', 'idiotic'. These are some of Bollywood's reactions to godman Asaram Bapu's remark that the Delhi gangrape victim was as guilty as her rapists. "She should have called the culprits 'brothers' and begged before them to stop. Had she recited the Saraswati mantra, she would not have boarded any bus after watching a movie with her boyfriend," he said in an interview on Monday. The film industry took to micro blogging site Twitter to vent its angst. "A rousing welcome to Asaram bapu into the Sense Offenders Directory. Any guesses who the next misogynist might be??" wrote filmmaker Farhan Akhtar.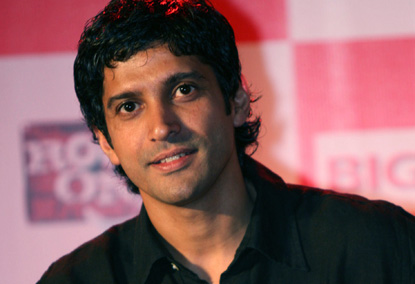 "If u asked Mr Asaram about d cure for cancer he wud ask u to recite some mantra. what do v expect from people who live off d misery of people (sic)," tweeted filmmaker Sudhir Mishra. Filmmaker Mahesh Bhatt says, "These are the so-called holy people who say Indian cinema is the Gangotri of all evil. What a joke. Now the time is here for the nation to decide who's the worst villain." The industry also slammed Asaram's spokesperson Neelam Dubey, who defended him saying "the remarks were made at a religious discourse in the context of how one should invoke God's name to avoid incidents like crimes against women."

"Asaram Bapu Neelam Dubey can u pls give us a jadu ka mantra with which we can suffer the likes of you (sic)," tweeted actor-activist Shabana Azmi. Young people on Twitter shared the same sentiment. "Am clasping my hands together and begging Asaram Bapu - 'Brother. Please stop'," wrote Putul Tiwari. "Spiritual (regressive) gurus like Asaram Bapu are what's wrong with this country," tweeted Lokesh Bahety.