Kalyug's soft-spoken shy director Mohit Suri is shooting the climax of his latest film Aashiqui 2 while his bride-to-be Udita Goswami is running around making the arrangements for their wedding on January 29. The two have been seeing each other for 9 years and decided to make their relationship legal on a day chosen by Udita. Says Mohit, "Yes, we're getting married on January 29. It almost looks like I'd have to go straight from my location after completing my film to the wedding venue at the ISKCON temple.
I plan to somehow wrap up my films by January 25. For the next few days guests would start arriving from Delhi for the wedding." Understandably, Mohit is divided in his attention between completing a precious project and starting in the new phase of his life. Says the appreciative dulha-to-be, "The fact is, Udita can tolerate me even after knowing me for 9 years and if she still wants to get married to me, it's in spite of knowing the kind of person that I am. She knows if I come to the wedding without completing the film I'd be very depressed. She is therefore taking care of all the details of the wedding."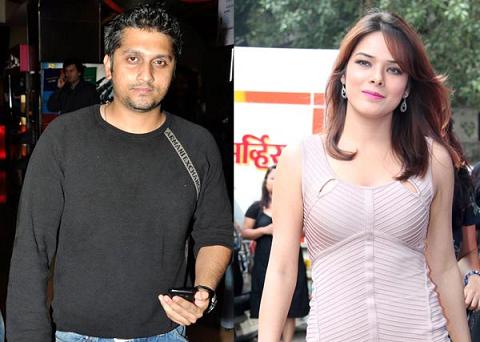 Mohit says it was Udita who decided on the wedding date along with her family. "I went along happily on condition that I be allowed to complete my shooting. Frankly I am not into weddings. I have hardly attended any. Udita and I have been seeing one another for 9 years. As far as I'm concerned we are married to one another without the wedding. To me the day we decided to get married is more important the wedding itself. That decision to take the plunge didn't come easily to me. I remember you asking me in the past why Udita and I weren't getting married. I guess it had to happen when both of us were in the proper frame of mind." Marriage is an institution that Mohit looks at with reverent curiosity. "I don't come from a very conventional background. I've grown up on my own. I am not too conventional in thought or lifestyle. For someone to accept me the way I am, and to deal, live and bear with me for 9 years is no small achievements. I am lucky to have Udita .She knows how to handle with me."

Udita, Mohit tells us, would continue to be part of the entertainment industry, though not as an actress. "If she wants to continue acting I am all for it. I come from a family of actors. My sister Smiley is an actress. Emraan's and my grandmother Poornima Verma was a very well-known actress of her time. Actually she was the first star of our family. Somewhere she wants to settle down, enjoy matrimony and start a family. Neither of us is teenagers any more. But yes I'd like her to keep working. It would keep her motivated. Udita may be going into the production side of cinema."

Mohit says the wedding invitations would go out only to close friends. "I've a few friends in the film industry like Imran Khan. But as I said, I am really not into formal weddings. Udita wanted a formal wedding. I'd have been okay with a court marriage." The marriage on January 29 would be followed by an informal reception at the Turf Club on January. Says Mohit, "Rather than a formal wedding reception with the couple sitting on stage I am having sundown party. It would be a lazy relaxed evening of music and merry-making with family and friends. And then we're off for a few days somewhere for a brief honeymoon. Right now I am too hassled with shooting my film's climax. But we'll go for a proper holiday for a month after my film releases. I haven't taken a break for a very long time."