2013 is bringing new opportunities for vivid talent to make their dreams come true as Bollywood movie The City That Never Sleeps releases their major talent hunt contest by the same name. The makers have also launched a website for the film, www.thecitythatneversleepsmovie.com. Actor Veena Malik has announced her first ever online reality contest on the website which is titled Veena Ka Hero Kaun. The challenge is set to find out a perfect face, who will get to play her male counterpart in the film. The event has witness a grand performance by Veena in skimpy dress and was seen interacting with media persons. She said, "I am very happy that I get chance to select Mr. Perfect opposite me for my movie. This is first time ever in Bollywood the heroin gets a chance to choose her hero through online reality show. So boys get ready here comes the Drama Queen."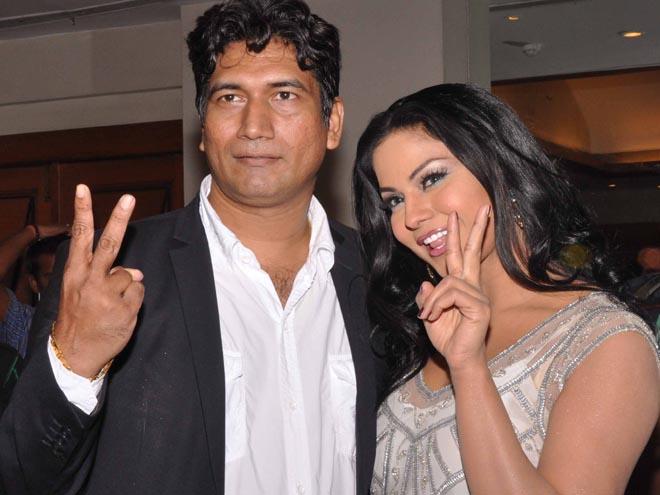 Hollywood star Jeremy William who plays the lead in the film was also a part of event where he declared another set of contest titled Mai Chunuga Apni Heroine through Video conference, he said, "I want to cast someone like Rekha, Hema and Madhuri Dixit as they are Bollywood Golden Divas and Beauty of India. I am here to choose my perfect co-partner who can make me woo."

This hunt is expected to give a grand platform to explore hidden talent. There will be no limitation to showcase your talents like singing, music, dancing and acting. The contest will give you a remarkable opportunity in Bollywood. British born pop icon and legend singer Taz of Stereo Nation was seen doing bangda. He was recently honored with Wall of Fame in Coventry is on mission to search a new voice through contest Kaun Hoga Bollywood ki Nai Awaaz, he said, "This platform gives you a start where you can either begin your career here or wait for opportunities. So it all depends on how hard you are going to work and practice and how dedicated you are."

Oscar winner Slumdog choreographer Longinus Fernandes was seen performing his best moves with UK actress the muscle women Yvetta Shaw. He is going to select best item dancer through the contest Lakho Me Ek Hogi Meri Dancing Star the most exciting dance reality show of the year. He said, "Dance is an art and I want someone who can portray the art in the best form of it. I am looking forward for someone who can do the justice with dance and moves." The producer Satish Reddy said, "This is a unique kind of online reality show, where Veena will choose one person to act opposite her. That's not all, another actor, singer and item girl will also be selected in a show."

The lead actors of the film will make a Pan-India tour of all metros and important cities in India and abroad for the promotion and awareness of the contest and will invite people from all over the world to come and participate in this once in a life time opportunity. The film is set to break 20 Guinness World Records, a feat never been achieved by any movie in the history of 100 years cinema. At the launch of Bollywood Hunt, Director Haroon Rashid said, "Bollywood has ruled the hearts of billions for ages and we are grateful to the fans for appreciating our films. We feel proud today to present to the world, a film that shall not only have renowned actors and actresses from Bollywood and Hollywood. The USP of my film is unique, it's based on real fact of life and it will follow on next generation."