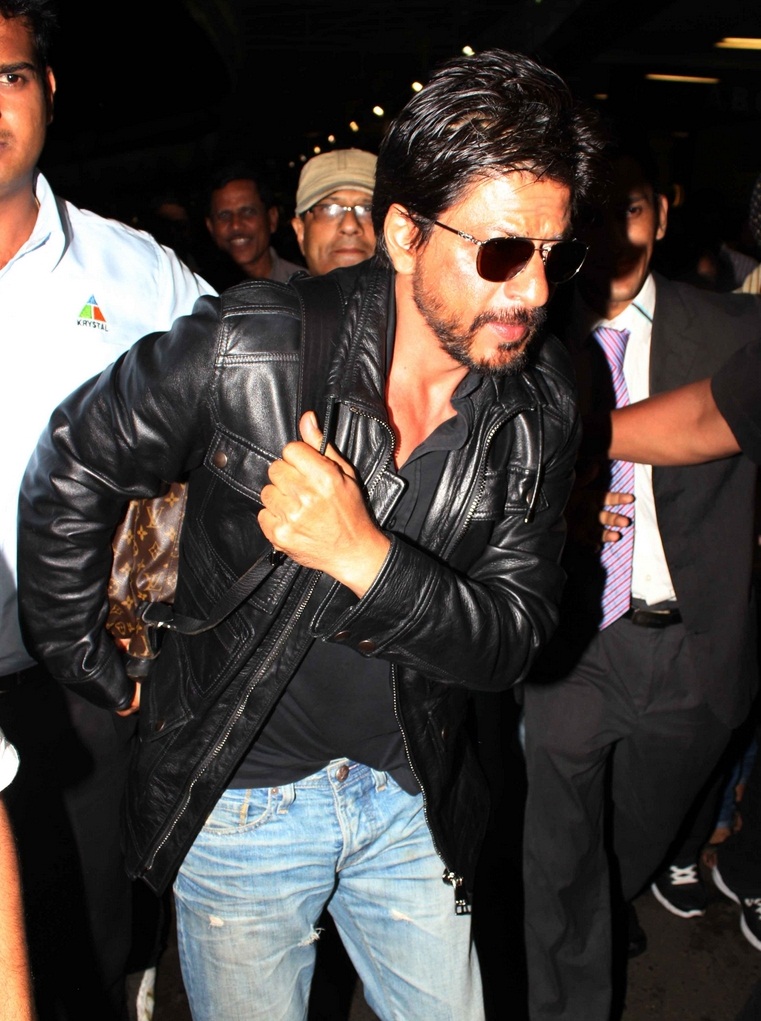 In a surprising advice to Shahrukh Khan, Mumbai terror attack mastermind Hafiz Saeed asked the Bollywood superstar to move to Pakistan. The terror outfit Jamaatud Dawa (JuD) chief Saeed, during an interview with Express News program Takrar, said, "Shahrukh will be welcome here (Pakistan)." Saeed asserted that Shahrukh should move to Pakistan if he feels "insecure" in India. The advice seems to be a response to the Bollywood star's revelation where he explained the sufferings which he has been facing for being a Muslim in the post-9/11 world.
In a first person account titled "Being a Khan" for Outlook Turning Points magazine, published in association with The New York Times newspaper, the 47-year-old actor has poured out his agony to the readers. The star was quoted as saying, "I sometimes become the inadvertent object of political leaders who choose to make me a symbol of all that they think is wrong and unpatriotic about Muslims in India." "I gave my son and daughter names that could pass for generic (pan-India and pan-religious) ones - Aryan and Suhana. The Khan has been bequeathed by me so they can't really escape it," he added.
"I pronounce it with my epiglottis when asked by Muslims and throw the Aryan as evidence of their race when non-Muslims enquire. I imagine this will prevent my offspring from receiving unwarranted eviction orders or random fatwas in the future." SRK also added that he became so sick of being mistaken for some crazed terrorist, "who co-incidentally carries the same name as mine that I made a film subtly titled 'My Name Is Khan' (and I am not a terrorist) to prove a point." "Ironically, I was interrogated at the airport for hours about my last name when I was going to promote the film in America for the first time," he added.