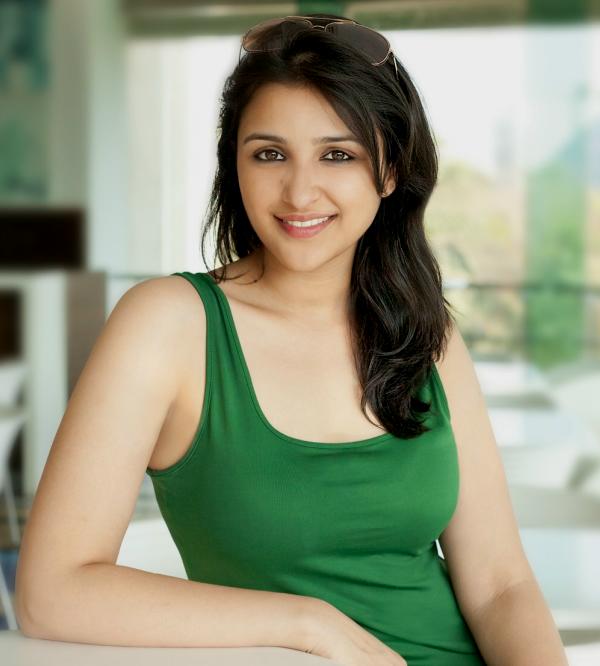 Out with the old and in with the new. This seems to be the new rule in Bollywood's endorsement market this year, with young stars being signed up in favour of seasoned actors, as faces of leading brands. While the past few years were undisputedly ruled by the Khans and top actresses such as Kareena Kapoor, Katrina Kaif and Priyanka Chopra, this year, actors such as Parineeti Chopra, Imran Khan, Alia Bhatt, Varun Dhawan and Ranveer Singh are the brandwagon favourites.
Parineeti, 24, who is only two films old, has four endorsements in her kitty — Kurkure, Nivea, Spinz and Maaza, and one more on the way. If earlier, Kurkure ads predominantly featured an older Juhi Chawla, now their ads show a much younger Parineeti and Kunal Kapoor. While 27-year-old Ranveer Singh is all set to replace Hrithik Roshan as the face of clothing brand Provogue, Alia Bhatt, 19, who is one film old, is said to have replaced Priyanka Chopra as the face of beauty brand Garnier. Varun Dhawan, 25, who debuted with Student Of the Year last year, is being considered to advertise Pepsi, and 47-year-old Salman Khan, too, has been replaced by Hrithik Roshan, 39, as the face Mountain Dew.
Maaza too, has roped in Imran Khan, apart from Parineeti. Experts say that this is the first time that one or two-film-old actors are grabbing such plum deals. They say that while brands are cashing in on their freshness, it also helps them save costs. While Priyanka Chopra charges between 4-5 crore per endorsement, Alia Bhatt comes in for less than half that price. "This is a golden period for newcomers such as Parineeti, Alia and Varun, as their portfolio seems to have shifted in terms of brand value.
Earlier, one would need seven films to sign their first ad deal, but now one movie is enough to create demand in the market," says Manish Porwal of Alchemist Marketing Solutions. Filmmaker Kunal Kohli says, "Brand owners see a long-term investment and they know these young stars are here to stay, and their pay is proportionate to what they bring to the table in terms of their popularity." A new favourite, actor Parineeti says, "I think our country's audience is getting younger and there should be young faces to endorse products."