Bollywood stars Urmila Matondkar and Parineeti Chopra took to the catwalk for Manish Malhotra's first London show on Saturday (February 23). The award-winning designer showcased his collection at the Grosvenor House Hotel in aid of The Angeli Foundation, a charity that works to empower the Girl Child in India. Speaking at the event, Chopra said: "As a former PR person I know the value of celebrity and how they can help raise awareness and start to drive debate and discussion.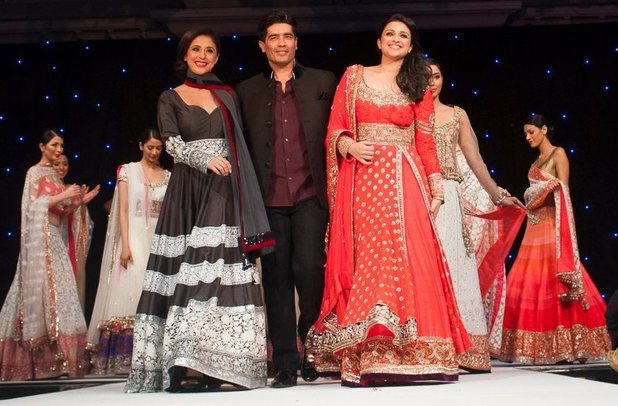 "After the tragedy in December I don't think there is anyone in our industry that doesn't feel strongly about gender inequality and the terrible treatment of women. "When Manish asked if I would walk the ramp for the Foundation, there was no doubt in my mind that it would be an honour to play a part in something so important." Malhotra said of the collaboration with the Angeli Foundation: "I can think of no better partner to have worked with for my debut show in London.

The Angeli Foundation works so hard at a grass roots level to change the lives of young girls in the hope that their voices will eventually be heard and that attitudes in our society will change. "As celebrities, it is our role and responsibility to lead by example and if I can make some small change by lending my support to this invaluable case, then I have achieved something." Ratika Puri Kapoor, chair of UK Chapter of The Angeli Foundation, said of the event: "I have been overwhelmed by the support that we have received for The Angeli Foundation.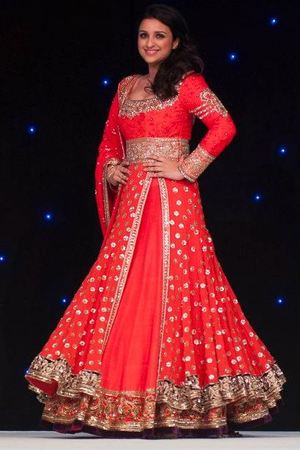 "As a small charity that is still in its infancy in the UK we needed to create a springboard that would help raise the issues around gender inequality in India and highlight the objectives that we have as a charity. "There is no doubt that we couldn't have raised our profile in any better way than with the support of Manish, Parineeti, Urmila and the amazing British contingent who I hope will take the message on further." A host of British-Asian stars leant their support to the event including Jimmi Harkishin, Sunetra Sarker, Ace Bhatti and Preeya Kalidas.