Big moment for you - Life of Pi won AngLee an Oscar. Yeah, someone tweeted, 'You are the only Indian actor to be a part of two Oscar movies' ( Slumdog Millionaire, Life of Pi). But when you are doing the film you don't think of whether it is going to be a blockbuster or win an Oscar. You just see the potential of an interesting story.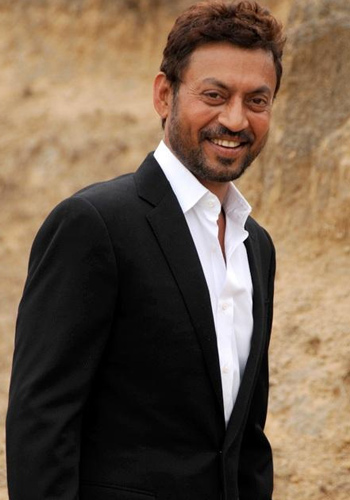 Irrfan shrugs off Paan Singh's Oscar snub, while enjoying his big moment with Life of Pi
Why did you not go to the Oscar ceremony?
The invitation came in a little late and I was already committed to doing something else.

You have done quality work with the top Hollywood guys. But you don't seem to tom-tom it.
I like to wait and see the impact of my work before talking about it. I will never fool my audience.

But there are others who do bit roles and shout from roof tops.
They must have felt they have contributed a lot. I don't feel that way. The audience is discerning. They know who is just creating a lot of noise and who has something substantial to talk about. (smiles)

There is a strong belief that Pan Singh Tomar was a better bet for the Oscars since it was a story of an unsung hero whereas Barfi was mostly 'inspired' from several films.
It is the audience's reaction that matters more to me. But yes, I wish there was a body which was concerned about the image of Indian film industry outside India. I wish this body had enough credibility to earn our respect and it would not be about Pan Singh or Barfi...The selection of Oscar films affects the whole industry and there is enough talent which is dying to get recognized and change the definition of entertainment. The sign of a good society is where talent is respected.

So you are ok with whatever happened?
Oh, in three hours I was ok. I know we function in an industry where there aresetbacks.ButIhavebeenherelong enough to deal with such things. I had the most complicated role in Life of Pi. There were no short cuts, no dialogue baazi. I wish Ang Lee gave me some.

How would you describe your role in Sahib Biwi Gangster 2?
There is no short cuts, no dialogue baazi. I wished Tigmanshu gave me some.

Gunday has a lot of dialogue-baazi... (Laughs) Yes. Lot of action and dialogue baazi and I love that. It's a cool character.