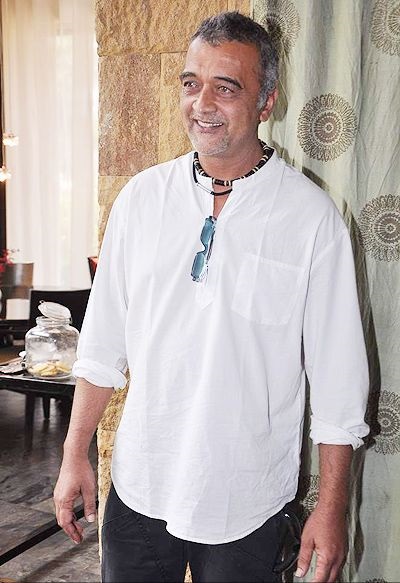 Singer Lucky Ali in a heart to heart conversation shares notes on Bollywood, music and his personal angsts. He has lived his life on his own terms. From selling carpets to breeding sheep in a farm, to acting, composing and singing, Maqsood aka Lucky Ali has done it all. Best known for his chart busting songs O Sanam, Anjaani Rahon Mein and Na Tum Jano Na Hum, Lucky confesses he likes to "live life in the most unconventional manner", at a pace that suits him. Lucky, who was in Ahmedabad recently, revealed his angst about today's music saying, "It's all about getting the numbers these days," just before settling in his couch. He adds, "No one is making music. These days music's like fast food, you cook it, eat it and forget it. That's why there is no recall value in today's music."

And Bollywood music, he says, is to be blamed. "Bollywood represents anything that is bad about our country. Be it films, music or representation of sense and sensibilities, it only produces low quality content. Otherwise, in a country of billions, it's shocking to not to have quality in anything." Elaborating on the topic, he adds, "We musicians can't take the liberty of singing just about anything. We have to be responsible and not create something that will insult others in the name of creative freedom and expect people to like it." Lucky recently faced flak when his song Ya Hussain (David) was removed from the film because it offended sensibilities. He says, "Bollywood hurt people's sensibilities. The song had no relevance in the film and the placement was wrong. Though I don't align with any religious war of words, but you have to make sure that you are not hurting others in the name of 'your' culture."

Though Lucky has been a part of Bollywood films like Sur as an actor and Kaho... Na Pyaar Hai and Kaante as a singer, he seems miffed with Bollywood. He confesses he never related to mainstream Bollywood even though he was surrounded by yesteryear superstars. He says, "I was never mainstream. I saw it all in my growing up years, but I wanted to do something other than mainstream work. I could never relate to the glam of Bollywood." But music has shaped Lucky's life and his distinct voice and songs won him fans! He says, "That was a thing of the past. I am done with singing love songs. There is so much more than that in our lives. What relevance O Sanam anyway has in our lives? I want to do something more meaningful, something more issue based and I have recently composed songs that talk about serious issues we are facing. My zone has changed."