Dominic Proctor, President, GroupM Worldwide, on Wednesday said the Indian media and entertainment industry needed to look beyond cricket and Bollywood. "The industry is heavily dependent on Bollywood and cricket. The content is excessively and obsessively dependent on Bollywood, cricket and stars. Unfortunately, cricket viewership is declining, posing a threat to the businesses surrounding it. This is a wake up call and in order to grow in the global space, the industry needs to look beyond Bollywood and cricket," said Proctor speaking at the FICCI FRAMES here.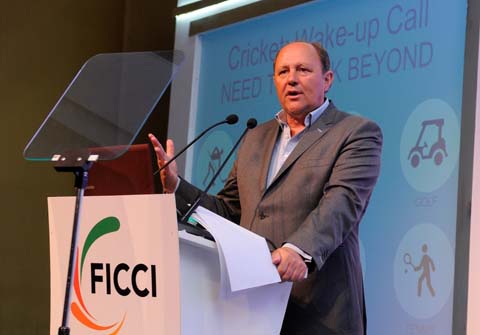 "The Indian M&E Industry is at a crossroads. From here, it can either grow internally, or take a chance and approach a global growth ambition," he added. He said that sports marketing in India will require to have a much broader base than just cricket. "People need to look at other sports too," said Proctor. On Bollywood, he said that the brands need to find new ways to exploit movies for the benefit of the market. As per Proctor, the web is a big opportunity.
"Advertising in print costs around six times more than that on the web to reach out to the same consumer. And web is a better engaging medium," he said. He added that the need is to optimize inventory by serving different ads to different consumers. Proctor said that as global economy was slowing down, the opportunity was for India and Asia to lead and then, the others would follow. "India can be a support to the world's media ecosystem like the US was," he noted.